Around this time of year most of us have a bit to time to relax over the festive season which includes tucking into the leftovers and binge watching whatever is on the TV. Maybe you plan to watch reruns of holiday favourites or catch up on all the boxsets that you have missed throughout the year, but why not check out a few films or documentaries about the care experiences of children via fostering or adoption. Some are feel-good and others more informative and hard-hitting – here are some recommendations:
Films

System Crasher (2019)
On her wild quest for love, 9-year-old Benni's untamed energy drives everyone around her to despair. She just wants to go home to her Mum.
Director: Nora Fingscheidt | Stars: Helena Zengel, Albrecht Schuch, Gabriela Maria Schmeide, Lisa Hagmeister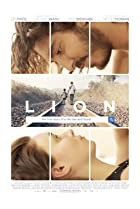 Lion (2016)
A five-year-old Indian boy is adopted by an Australian couple after getting lost hundreds of kilometres from home. 25 years later, he sets out to find his lost family.
Director: Garth Davis | Stars: Dev Patel, Nicole Kidman, Rooney Mara, Sunny Pawar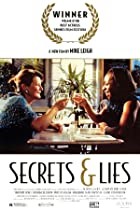 Secrets & Lies (1996)
Following the death of her adoptive parents, a successful young Black optometrist establishes contact with her biological mother — a lonely white factory worker living in poverty in East London.
Director: Mike Leigh | Stars: Timothy Spall, Brenda Blethyn, Phyllis Logan, Claire Rushbrook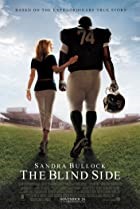 The Blind Side (2009)
The story of Michael Oher, a homeless and traumatized boy who became an All-American football player and first-round NFL draft pick with the help of a caring woman and her family.
Director: John Lee Hancock | Stars: Quinton Aaron, Sandra Bullock, Tim McGraw, Jae Head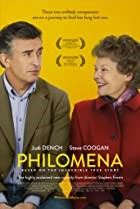 Philomena (2013)
A world-weary political journalist picks up the story of a woman's search for her son, who was taken away from her decades ago after she became pregnant and was forced to live in a convent.
Director: Stephen Frears | Stars: Judi Dench, Steve Coogan, Sophie Kennedy Clark, Mare Winningham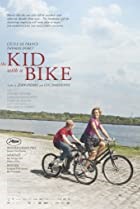 The Kid with a Bike (2011)
Abandoned by his father, a young boy is left in a state-run youth farm. In a random act of kindness, the town hair-dresser agrees to foster him on week-ends.
Directors: Jean-Pierre Dardenne, Luc Dardenne | Stars: Thomas Doret, Cécile de France, Jérémie Renier, Fabrizio Rongione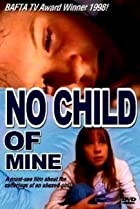 No Child of Mine (1997 TV Movie)
A British schoolgirl struggles to come to terms with the horrific and disgusting sexual abuse inflicted upon her by the adults in her life. When she resorts to self-harm to escape her troubles, a caring teacher tries to get her some help.
Director: Peter Kosminsky | Stars: Brooke Kinsella, Colin Salmon, Billy Geraghty, Sharon Small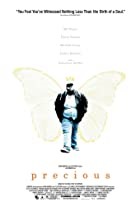 Precious (II) (2009)
In New York City's Harlem circa 1987, an overweight, abused, illiterate teen who is pregnant with her second child is invited to enrol in an alternative school in hopes that she can re-route her life in a better direction.
Director: Lee Daniels | Stars: Gabourey Sidibe, Mo'Nique, Paula Patton, Mariah Carey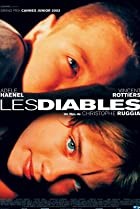 The Devils (2002)
12-year-old siblings Joseph and Chloé have just been placed in another children's home. For years they were in the same or separate homes or on the run together. Chloé is autistic and Joseph is fiercely protective of her.
Director: Christophe Ruggia | Stars: Adèle Haenel, Vincent Rottiers, Rochdy Labidi, Jacques Bonnaffé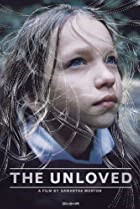 The Unloved (2009 TV Movie)
A semi-autobiographical film that gives a child's eye view of the U.K.'s government-run care system for orphans and children in danger.
Director: Samantha Morton | Stars: Molly Windsor, Robert Carlyle, Susan Lynch, Craig Parkinson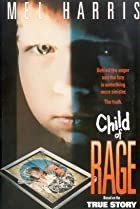 Child of Rage (1992 TV Movie)
A priest and his wife adopt a brother and a sister, but the girl has terrible outbursts of rage. They get her in treatment and try to find out the reason for this.
Director: Larry Peerce | Stars: Mel Harris, Dwight Schultz, Ashley Peldon, Rosanna DeSoto
(Film reviews by IMDb.com, 2022)
Documentaries (TV and Audio)
Split Up ln Care: Life Without Siblings
Ashley John-Baptiste is a BBC reporter who grew up in foster care and spent most of his life believing he was an only child. That is until his mid-20s, when he received a life-changing message. A man contacted him on social media telling him that he was his brother. This BBC Three documentary explores why siblings are separated and what happens when siblings are not able to live together. Ashley hears from young people and children whose lives have been changed forever by the impact of separation.
This three-part Channel 4 series takes an in depth look at children's mental health in the UK, exploring the various services offered by the NHS. With episodes focusing on gender identity, social, emotional, and behavioural problems, and self-harm, this documentary provides insight into the minds, needs and challenges of young people.
Protecting Out Foster Kids
Following Dorset County Council's fostering service over a year, this four-part BBC Two documentary explores the intimate, day-to-day lives of various foster carers and other professionals within the county. and takes a candid look at the intricate workings of the lives of children and families in foster care.
Young, British and Depressed: Dispatches
In this short Channel 4 documentary, reporter Sanah Ahsan explores the depression crisis facing Britain's youth. Possible causes of the crisis are explored as well as the different types of treatment available for young people. This documentary asks all the right questions about the state of young people's mental health in the UK right now.
Ex-footballer and sports pundit, Ian Wright, shares his own story about his difficult and turbulent childhood, investigating the impact that growing up in a psychologically abusive and violent home has on a child's welfare.
In this BBC Radio 4 documentary it is stated that over the past decade, the number of newborns being taken into care has more than doubled. Nigel Richardson CBE is a former Director of Children's Services at Leeds City Council, explores how that in some cases, this separation happens within hours of childbirth, and while these children may be at risk of serious harm, can the number of parents unable to look after their child have risen so dramatically? Or are other factors at play?
Sir Mo Farah has recently revealed in this BBC documentary the truth about his childhood, and the journey he made from Somaliland to the UK as a young boy. He is a victim of child trafficking and modern slavery. The documentary looks at his upbringing and the impact of this on him, to the subsequent years that led to him winning two gold medals at the London 2012 Olympics.
Sources
https://www.bbc.co.uk/iplayer/episode/p0bbc9c5/split-up-in-care-life-without-siblings – Split Up ln Care: Life Without Siblings
https://www.channel4.com/programmes/kids-on-the-edge – Kids On the Edge
https://www.bbc.co.uk/programmes/b05z1bcr/episodes/guide – Protecting Out Foster Kids
https://www.channel4.com/programmes/young-british-and-depressed-dispatches – Young, British and Depressed: Dispatches
https://www.bbc.co.uk/programmes/m000vt7g – Ian Wright: Home Truths
https://www.bbc.co.uk/sounds/play/m000bb6w – From Cradle to Care
https://www.bbc.co.uk/programmes/m001977f – The Real Mo Farah
https://www.imdb.com – IMDb, International Movie Database
By Lynsey Dobbs, Senior Recruitment Officer
Comments
comments