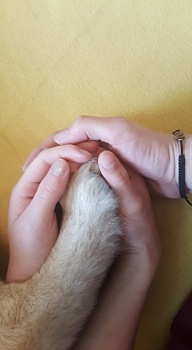 Wow.
It has been a year.
A whole year since my home of 1 became a home of 3.
And I seriously couldn't be any more happier.
Since about 10am on the 30th June 2018 we have lived through….
Years…1
Months…12
Weeks…52 and a bit
Days…365
Hours…8760
Holidays…3
Meetings…51
School runs…at least 429 that i can count.
Training days…16
Online training courses completed….18
School performances or events attended….12
Medical appiontments…22
Days out…too many to count
Sleepless nights…a fair few
New grey hairs…lots
Laughters…thousands
Tears…enough
Memories made…every day.
Our family of 3 became a family of 4 with the addition of Skye the dog four months ago.
We all love each other very much (yes. Even the two kids, though they won't admit it) and I cant wait to make many more memories with my little family.
I can't and don't ever want to ever imagine life without them all now.
xxxxxxxxxxxxxxxxxxxxxxxxxxxxxxxxxxxxxxxxxx
Sarah
I am a foster carer for UK Fostering because they understand the importance of placing a child in homes with well supported and trained Foster Carers. They truly understand what it takes to invest in a vulnerable child and will do all they can to support the carers as much as the child/children.
UK Fostering is a great agency because although they are an organisation they understand you're a family. They offer great training, support and recognise the ups and downs faced by carers and children and will always be there to offer guidance and encouragement.
Lornna
I have been a foster carer with UK Fostering since 2014. I can't recommend them enough! I am extremely happy with the working relationship I have with not only my supervising social worker (who is absolutely fantastic by the way) but everyone within the UK Fostering team! I am treated as if I am their main priority, if I need support I get it no waiting around or continually asking. I have had many placements such as newborn babies, tots, teens and mother and baby as well as a sibling group! And through all of these placements I have always been more than satisfied with the support and training opportunities offered to me. I'm not made to feel like "just another carer" I feel I am part of the bigger team, and that is very rare to be able to experience the feeling of importance in such a big organisation, but some how they manage it! The main reason I joined UK Fostering was because they had a very child focused attitude and they all genuinely care for each and every child that comes into their care and with an Ofsted report of good well who can argue with that!!!
Lauren
We are delighted to be a part of the UK Fostering team. As a newly qualified carer we couldn't have asked for better training and support throughout, from our first contact via the website, to gaining our Fostering approval certification.. We are extremely excited and looking forward to our first placement.
Kev
I am a foster carer with UK Fostering because at the time when we decided to look into fostering we were very unsure on what we had to look for but luckily for us UK Fostering were the 1st agency to appear on google search. We were so lucky that day to have found UK Fostering because the whole process has been amazing. The support we have received from UK Fostering from beginning to now (where we have our placement) has just been amazing we would highly recommend UK Fostering to any prospective carers. The dedication UK Fostering shows to their carers from day 1 is brilliant. They are always on hand for you day or night no matter how big or minor your problem maybe. Every phone call or visit from our social worker is always ended with "I'm only at the end of the phone if you need me." Their support and guidance is good. When talking to members of staff at UK Fostering it actually feels like you are speaking to a friend. We are so looking forwarded to continue our journey with UK Fostering.
Charlene
We are currently taking a break from fostering with UK Fostering due to personal circumstances.
Our experience of UK fostering is that we have always felt valued and respected by UK Fostering for our contribution as foster carers. We have had a very positive experience with the organisation and continue to be involved in its activities which is testament to how committed we feel towards the agency, this is due to how well we have been supported by UK Fostering.
UK Fostering treats all foster carers as individuals and tailors the support given to individual foster carers, as well of course, to the needs of children and young people placed with us. We are actively encouraged as foster carers to participate in continual professional development and in the various activities that the agency runs throughout the year. This has increased our confidence as foster carers and enabled us to feel part of a team working together to support children and young people.
Caroline
We have been with UK fostering almost a year and really enjoying the journey along with UK fostering. The agency and people treat us as a family and we are very confident about their professional services. Glade to choose the right people.
Sabina / Aftab