Or should that be the other way around – foster carers that are published authors!  As we slip further into the wintery months (and at the time of writing – COVID-19 lockdowns), we may find ourselves turning to a good book.  That which, along with its companions – cosy chair and cuppa – can keep us entertained and educated for several hours.
Whether you are in the early stages and are just beginning to think about fostering, or already working hard to support young people in your care, you may be interested in reading some non-fiction work by foster carers.  Below are several well-known authors who have documented their own experiences of fostering, providing further insight into the lived experiences of children who are in foster care.  Most write under a pseudonym.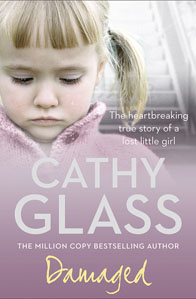 Cathy Glass

"Fostering is very demanding, but the rewards are never ending."
One of the most prominent names amongst which we shall categorise 'foster carer author', Cathy has over 25 years' experience as a foster carer.  During which, she has cared for children of all ages and backgrounds. She has 3 children – birth and adopted.
Cathy (cathyglass.co.uk, 29/12/20) describes "when I first started writing my fostering memoirs it broke new ground" and new writers' territory that "no one before had dared to write about the hidden sometimes secretive world of fostering and the social services"
Her first book, Damaged: The Heartbreaking True Story of a Forgotten Child, was number one in The Sunday Times best-seller charts.  Other titles include Mummy Told Me Not to Tell, and Will You Love Me?: Lucy's Story (which is the story of Cathy's adopted daughter).
Find out more about Cathy Glass at www.cathyglass.co.uk
Casey Watson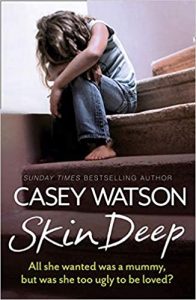 "It was through working with these 'difficult' children – removed from mainstream classes for various reasons – that the idea for my future career was born."
Alongside her husband, Casey is both foster carer, and parent two children. She also happens to be The Sunday Times bestselling author behind popular works such as Let Me Go, Too Hurt to Stay and Skin Deep.
Casey's website biography (www.caseywatson.co.uk, 29/12/20) reads that "My husband Mike and I look after children who are particularly troubled or damaged by their past.  Before becoming a foster carer, I was a behaviour manager for my local comprehensive school. "
Find out more about Casey Watson at www.caseywatson.co.uk
Angela Hart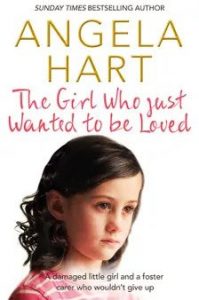 "Surely fostering was just like bringing up your own children, if not easier? Looking back, I was incredibly naïve."
Angela Hart is a foster carer for children with complex needs. Angela and her husband have been foster carers for over twenty-five years. Her books The Girl Who Wanted to Belong, Terrified and The Girl Who Just Wanted to Be Loved were top ten Sunday Times bestsellers.
Her inspiration to foster, as Angela's biography on Amazon UK (www.amazon.co.uk/Angela-Hart, 29/12/20) indicates, was that "One day an advert in the local paper caught my eye: 'Foster Carers Wanted'. I knew straight away it was something I'd love to do."  As Angela had previously worked as a florist, she "was convinced fostering kids would be like caring for flowers: if we provided the right environment, nourished the children well and treated them with love and respect, everything would be rosy…. Each child had a unique set of problems, some incredibly sad, others very shocking … I thrived on the challenges and rewards of being a foster carer, went on to train as a specialist carer for teenagers with complex needs, and have never looked back."
Find out more about Angela Hart at www.panmacmillan.com/authors/angela-hart/20711
Rosie Lewis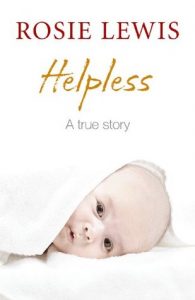 Rosie Lewis writes of her experiences working as a short-term foster carer, where she shows the care system and the many difficulties faced by children in foster care.
Books Series in Order website (Bookseriesinorder.com 29/12/20) advises that "The writer known as Lewis has always had a passion for writing. Her work as a foster carer is also something she clearly has a love for, delivering her experiences both sensitively and tactfully.  Basing many of her characters on real people and individuals she has cared for, she does everything to ensure they keep their anonymity."  Popular titles include Helpless: A True Short Story, Taken, and Betrayed.
Find out more about Rosie Lewis at www.facebook.com/RosieLewisAuthor
Maggie Hartley
Books Series in Order website (Bookseriesinorder.com 29/12/20) states that "Maggie has worked as a foster carer for decades and she has often chosen to take on children that other carers were having a difficult time coping with.  She does her best to help kids that have been labelled as unable to be adopted due to the behaviour that they display or what they have been through, which is often extreme levels of trauma."
Maggie's Sunday Times listed bestselling titles include Too Scared to Cry, Groomed to Be A Bride, and Please, Don't Take My Sisters.
Find out more about Maggie Hartley at www.facebook.com/MaggieHartleyAuthor
by Lynsey Dobbs – Senior Recruitment Officer, UK Fostering
Comments
comments