UK Fostering and Charity World are delighted and inspired to be supporting The Tope Project – care leaver charity for their Christmas day event and meal. The attendees are all care leavers who have no one else to spend their Christmas with and are isolated from family. The project is run by an amazing group of motivated and ambitious young people who are already making a difference but will in time do so much more. We are collecting Christmas donations for the 150 or so care leavers who will attend on Christmas day and I am calling out to you great lot to help me this year.
I will be collecting any donations sent to my office – Bridge House, High Street, Dartford, DA1 1DJ and taking them to the project in December.
If however you are only able to drop off in the Birmingham or Warrington area could I ask you to take them to the following addresses:
Poachers Pocket, Cole Hall Lane, Birmingham, B34 6HE (ideally by the 4th December so I can pick them up that week)
5 Webster Court, Carina Park, Westbrook, Warrington, WA5 8WD (ideally by the 4th December so I can pick them up that week)
Can you help or perhaps a business associated with you could help with donations or sponsorship?
List of Suggested Gifts
HERS
Perfumes, Deodorants, Toiletries
Hair Accessories: Hair Bands, Brushes, Combs
Make-Up: Mascara, Lipstick, Eye Shadow
Nail Polish, Hand Creams,
Purses, Bags
Jewellery: Earrings, Neglects, Bracelets
HIS
Aftershave, Deodorants
Gift Sets
Toiletries
Wallets, Gym Bags
Jewellery: Chains, Rings
BOTH
Vouchers: Love To Shop, JD Sports, Argos etc..
Cook Books,
DVD's, CD's
Stocking Fillers
Candles
Chocolate
Towels, Bed Sheets, Cushions
Picture Frames,
Socks, Pyjamas, Slippers
Gift Sets
Looking forward to hearing your feedback and receiving your support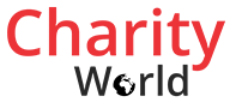 Comments
comments