As a foster carer, you may be caring for a child that may need some extra support to express themselves or manage their emotions. Here are a couple of great creative ideas that you may like to explore, to help children and young people of all ages with some of these issues.  Working on these together with your young person can be an opportunity for you both to spend some quality time together doing something creative and fun.
Hopes and Fears Tree
The Hopes and Fears Tree is a colourful craft tree to help kids understand that no matter what they're worried about, they can still achieve their hopes and dreams. If a child is struggling to express their emotions vocally, this is a great alternative and gives them the time and space to express themselves in a creative way, without pressure!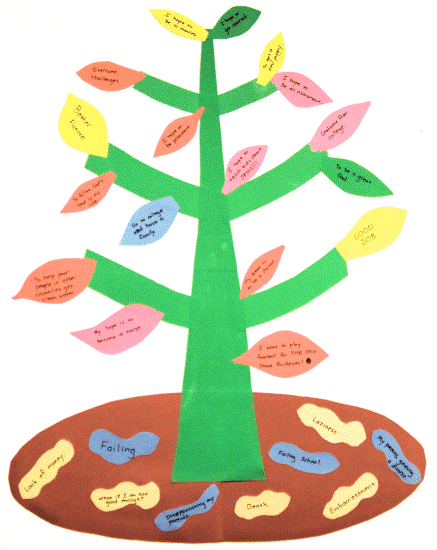 Materials Needed:
Posterboard or large sheet of paper
Markers, pens, or pencils
Construction Paper (Green, brown and a variety of other colours)
Scissors
Glue
Instructions for making a Hopes and Fears Tree:
Cut a rough oval to serve as the dirt for your tree.
Make a tree with branches out of the green construction paper.
Pick a colour, or colours, of construction paper to represent the hopes or fears. Cut out oval "worm-shaped" pieces of construction paper.
Have the children write things that they worry about on the worms and stick these on (maybe use blue tack) the dirt around the bottom of the tree.
Cut out leaves from a variety of colours.
Have the child write a hope or dream that they have and stick these to the branches on the tree.
As you're sticking their hopes and fears on the tree, remind them that our fears and worries that we overcome can serve as fertilizers out of which our hopes and dreams can grow.
Share your own personal experiences of where this has been true.
Encourage the child to hang their Hopes and Fears Tree in their room to remember that our anxieties and fears don't have to stand in the way of accomplishing our hopes and dreams.
Water Bead Stress Ball
A transparent balloon filled with colourful water beads makes for a soothing and fun kids' toy or stress reliever! Water beads are small beads that you put into water, and they grow into larger squishy beads. You can soak the water beads overnight and plan a fun activity for the following day. Take a look at the steps below to try making your own. Good luck and have fun!
Materials you will need:
Water beads packet(these are available online or from most craft shops)
Empty a small water bottle
2-3 clear balloons
Scissors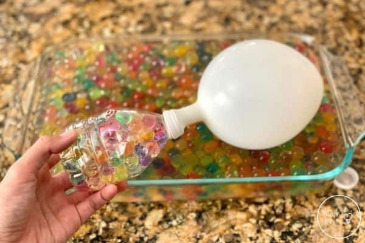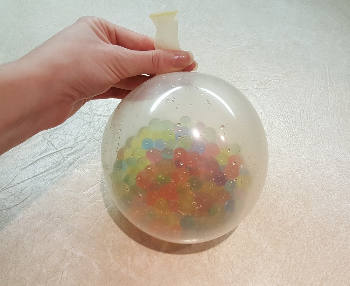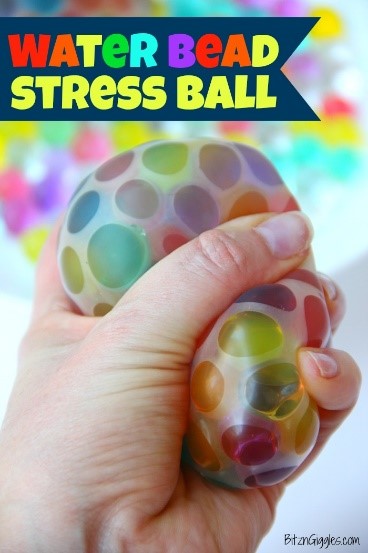 Instructions:
Prepare water beads according to instructions on the packet and drain.
Fill the water bottle with beads.
Blow up one of the balloons and place it over the top of the bead-filled bottle.
Turn the water bottle upside down, shake and squeeze the bottle until all the water beads have been transferred from the bottle to the balloon.
Tie the end of the balloon and

*

cut the larger tie off the end of the balloon.
Repeat the steps with the other balloon(s).
*Cutting the tie off the end of the balloon is optional – the ball will look nicer but will be at a higher risk of opening when being played with.
I hope that you all enjoy giving these a try. Good luck and have fun!
By Stella Savage, Recruitment Officer
Comments
comments