There are many parents and foster carers that are already caring for children with additional needs, such as:
physical disabilities
learning disabilities
autism
adha/adhd
medical needs
mental health issues
They know the difference they can make in supporting that child's confidence, advocating on their behalf, and giving them time and opportunities that every child or young person deserves.
There is a definite need for foster carers for children with additional needs, however sadly, may people rule themselves out of ever being considered to care for children with disabilities.  This can be for several reasons such as lack of previous experience of caring for or working with a disabled child or adult, unsure of home layout requirements, or just lack of confidence.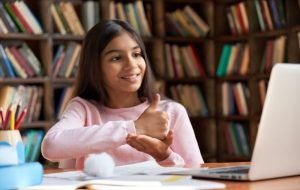 There are hundreds of specialist disability foster carers in the UK and probably thousands who, although not specialist, are able and willing to consider a child with some form of disability if the match is right. It goes without saying that a child with a disability, like any child, may not be a match for a foster family. The specific needs may not meet with the foster carer's skills or their family make up. However, the next child with a disability may have completely different needs, which given time, training, and a willingness to understand could be a perfect match.
I have known foster carers to say how positive it was for their own children and other foster children to have a child with a disability placed in their home. It had helped them learn about compassion, perhaps a little perspective, and without doubt they will have lost their fear of the label 'disabled'.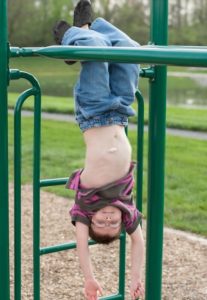 You may also be an adult with a disability that is interested in becoming a foster carer, but feel that maybe you would not be accepted due to your disability or medical condition.  You do need to have good enough health and mobility (as well as the time, energy and patience!) to care for children – we are happy to discuss further!
We would be happy to discuss the requirements and practicalities of fostering a child with disabilities, or as a foster carer with disabilities, with you in more depth.  We look forward to hearing from you.
Resources
Here are some useful books to help a child to be positive about their disability.
For 3-6 year olds
Know Me By My Name by Kirsty Olivia Webb & Laureana Auty

Come along on a very different journey to meet our very different characters Rory, Penny, Theodore and Sophie. They have a very important message they want to share with you all. Help them to unite children all around the world to accept each and every one no matter what their differences are. Touching on disabilities in a way that will help children understand and encourage them to look at their own differences in a positive and uplifting way.
For 5-10 year olds
I just do it differently! by Donna Grinyer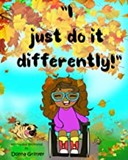 Believe in yourself and you can do anything! "I just do it differently!"
is a children's book about disabilities and resilience. Pixie Pug, one of the story's rescue animals, helps Hannah through some challenging emotions. "I just do it differently!" is a positive and empowering tale proving to everyone that all you need to do is believe in yourself and you can do anything! It is so important for all children to learn that they hold the power over how they feel. That using positive self talk and changing the way they respond to a challenging situation, or challenging emotions rather than simply reacting, can make all the difference in achieving their goals. Little Hannah, who uses a wheelchair and communication aids, learns to stand strong in the face of adversity. After discovering that she can be resilient and have faith in herself, she realizes that she can do whatever she puts her mind to.
The Red Beast by K.I. Al-Ghani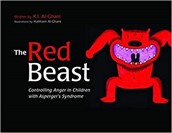 Deep inside everyone, a red beast lies sleeping.  When it is asleep, the red beast is quite small, but when it wakes up, it begins to grow and grow.  This is the story of a red beast that was awakened.
Rufus is in the school playground when his friend John kicks a ball that hit him in the stomach, and wakes up the sleeping red beast: `I hate you – I'm gonna get you!'. The red beast doesn't hear the teacher asking if he's okay. It doesn't see that John is sorry – how can Rufus tame the red beast?
This vibrant fully illustrated children's storybook is written for children aged 5+, and is an accessible, fun way to talk about anger, with useful tips about how to 'tame the red beast' and guidance for parents on how anger affects children with Asperger's Syndrome.
Disability: Don't Call Me Special by Pat Thomas & Lesley Harker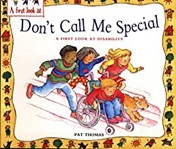 A beautifully illustrated picture book that teaches children about a range of disabilities. It challenges the stereotypes that are often formed during childhood and explains how people overcome their disabilities and live happy and full lives.
Notes for parents and teachers at the back of the book provide valuable advice for how to share this book with your child or class.
Written by a trained psychotherapist, journalist and parent, and illustrated by an experienced children's book artist, this title is part of an acclaimed and successful series of picture-book non-fiction for Early Years. Books in the series give advice and promote interaction between children, parents, and teachers on a wide variety of personal, social and emotional issues.
Hi It's Me! I have ADHD by Katelyn Mabry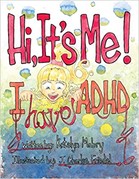 From thinking fast, to thinking slow, from feeling high, to feeling low; this busy child wishes adults could see inside her head.  Based on the author's personal experience with Attention Deficit Hyperactive Disorder, "Hi, It's Me" shares the thoughts, feelings, emotions, and experiences of a child dealing with the many challenges of ADHD.
Offering insight into the world of ADHD and presenting a list of tips and a printable coloring/journal pages; this rhyming picture book helps children struggling with ADHD feel empowered. It lets kids know that the diagnosis does NOT define them and that there are so many gifts beneath the diagnosis. It communicates that they can find peace knowing they're not alone in how they think and feel.
For 7-13 years
I Am Not a Label by Cerrie Burnell & Lauren Mark Baldo

These short biographies tell the stories of people who have faced unique challenges which have not stopped them from becoming trailblazers, innovators, advocates, and makers. Each person is a leading figure in their field, be it sport, science, maths, art, breakdance or the world of pop.  Challenge your preconceptions of disability and mental health with the eye-opening stories of these remarkable people:
Ludwig van Beethoven, Gustav Kirchoff, Henri Matisse, Eliza Suggs, Helen Keller,
Frida Kahlo, John Nash, Stephen Hawking, Temple Grandin, Stevie Wonder, Nabil Shaban, Terry Fox, Peter Dinklage, Wanda Diaz Merced, Emmanuel Ofosu Yeboah, Dr Victor Pineda, Farida Bedwei, Stella Young, Lady Gaga, Arunima Sinha, Naoki Higashida, Isabella Spingmuhl Tejada, Aaron Philip, Catalina Devandas Aguilar, Redouan Ait Chitt, Jonas Jacobsson, Trischa Zorn, Ade Adepitan, and Dynamo.
Don't Worry, Be Happy: A Child's Guide to Overcoming Anxiety by Poppy O'Neill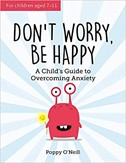 Does your child appear to worry a lot?  Perhaps they have frequent tummy upsets, or are irritable, tearful, angry or withdrawn? Do they have problems concentrating or show a loss of enthusiasm for their usual interests?
These could all be signs that your child is struggling with anxiety.
This practical guide combines proven cognitive-behavioural therapy methods used by child psychologists in schools with simple activities to help your child to overcome anxiety. It's aimed at children aged 7–11 because a lot happens in these years that can impact a child's emotional well-being, not just now but for years to come.
Your child will be guided, with the help of Fiz – a friendly and supportive character they can identify with – through fun and engaging activities which are interspersed with useful tips, inspirational statements and practical information for parents.
All Book Reviews by Amazon UK (www.amazon.co.uk, 2021)
by Lynsey Dobbs – Senior Recruitment Officer, UK Fostering
Comments
comments