What has been your prompt to make you think about fostering as a career change?
You need a new challenge
Even if you like your job, company and work colleagues, it is possible that after several years have passed, you have become stuck in a routine. If you are the kind of person that needs to push yourself and would like to use your work, volunteering and/or parenting experience to do something more rewarding, then looking at becoming a foster carer as a career change might be just the thing. Venturing a little out of our depth can sometimes be exactly what we need to feel satisfied and accomplished in our working life.
Your values have changed
Sometimes we just grow in different directions from our earlier goals. While you might once have been passionate about your career path or work lifestyle, this may no longer be the case. The idea that people can change drastically over the course of a lifetime isn't new, and something you're happy doing at 25 might no longer be what you want to do aged 45. You may have had a shift in your motivation and be craving to get out of the workplace into a more different type of environment. These changing values, concerns and priorities might mean a career change to becoming a foster carer could be in order.
You want to focus on other things
Sometimes our work life does not allow us to spend enough time on other aspects of our lives. Perhaps you wish you had more time to dedicate to your family or the community, or to have a career that has another focus than only financial gain.  There's more to life than work and sometimes we need a career that allows us to acknowledge that.
Your passion lies elsewhere
There's nothing wrong with chasing a long-term dream or following what you're passionate about.  You may have been thinking about fostering for some time, but perhaps your own children were small, or you did not have a spare bedroom at the time.  Also, when we are younger, we often are under financial pressure to make career decisions that are deemed practical/realistic (as the mortgage needs paying), but ultimately you are the only one who can determine what type of work is right for you and the family.  You do need to be financially secure to be able to foster as fostering is not a salaried role, but you can work up to 12 hours a week flexibly around fostering.  You get an allowance paid to you when a child is in placement with you, so it is completely possible to make a career out of doing what you love.
You're not happy the direction of your life
It is often said that satisfaction in the workplace is an important predictor of overall life satisfaction, which is no big surprise.  If you are feeling dissatisfied, perhaps a career change will give you something new to focus your energies on. There are several things at your current workplace that could be leaving you unfulfilled such as the pressure, the long hours, your colleagues or the tedious work, but now might be time for a change of emphasis!
What has stopped you from applying earlier?
These are some of the recurring reasons we hear from applicants 😊
I'm unsure if I have the right qualifications?
You do not need any formal qualifications to become a foster carer as you will get initial and regular ongoing training, and support of your own social worker.  Many foster carers have raised their own children so have parenting experience that is invaluable for fostering.  You may, however, also have experience of volunteering or working with children/young people or vulnerable adults, which are also relevant skills transferrable to fostering.
I'm not sure that I am eligible due to my relationship status?
Many people have said that they have been told that, as they are not a 'traditional' family e.g. married male/female couple, they cannot be considered to become foster carers.  This is not true – you can be:
a single carer
unmarried/co-habiting couple
gay/lesbian, and can foster as single person or as a same-sex couple
a smoker/vaper – for foster children aged over 5 years, but only if you smoke outside
foster with a family member, such as mother and adult daughter fostering together
living in a multi-generational household e.g. with grandparent, in-laws
have a medical condition or disability – if your condition is well managed, and you are well enough to manage the needs of fostering
have a criminal conviction – although does depend on what for, severity, how long ago etc
Maybe I'm too old?
By law you do need to be aged at least 21 years but there is no upper age limit to becoming a foster carer.  You do need to be reasonably fit and healthy, as well as having the time and energy to care for a foster child – although this applies to any age of applicant!
I can only foster children of certain ages?
We recently spoke to an applicant who had been told that they could only foster children that were younger than her own children, so she had put off applying for a few years.  This is unfortunate as is simply not true!
The biggest need in fostering is for children aged 10 years and older, including teenagers.  Any foster child's needs would be matched with you and your family household, and different age ranges within a household can work very well e.g. younger children can have bath, book and bedtime earlier in the evening, which leaves one-to-one time with your fostered teenager later in the evening. Foster carers are assessed and approved to care for a range of children e.g. 0-16 years or 5-18 years.  You can also foster a parent and their child in a foster placement, to help them learn and develop their parenting skills.
I don't know what I need or how to apply?
The basic requirements of fostering are below, and the rest you will learn as you go with the support of your social worker and regular ongoing training.  Have a good browse through our website as we have lots of further information, however firstly you need to have:
time and genuine interest in supporting a child who has suffered neglect or abuse
a spare bedroom for the sole use of the foster child
some experience in working with or caring for children
be resilient and be able to stick by a child through the tough times
be able to drive and have use of a car (negotiable if living centrally in a large city with great transport links!)
be at home full-time or working less than 12 hours a week, flexibly around fostering
friends or family back-up support to be your designated babysitter etc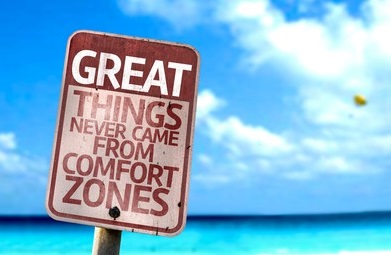 So if you are looking to get out of your comfort zone and onto new but rewarding opportunities that can change a young person's life, please get in contact.
To apply to foster you can contact us for an informal chat either by phone or through our chat facility on the website.  We are a friendly team and happy to answer any questions 😊
By Lynsey Dobbs – Senior Recruitment Officer, UK Fostering
Comments
comments