Children come into foster care for all different sorts of reasons. Some stay short-term, some stay long-term, all depending on each child's unique circumstances and situation. Some children stay in care until they age out of foster care, and some children leave placements after a shorter period of time. Sometimes this is planned, and sometimes this is not planned and happens quite suddenly and out of the blue. This can be for a variety of reasons.
It is safe to say that all children who come into foster care have experienced some degree of trauma, and this affects every child's behaviour differently. Some children might settle into their foster placement with ease and adapt quickly to new routines and exhibit minimal or no challenging behaviour. Other children might be more visibly affected by their past experiences and exhibit some more challenging behaviour, which are projections of their internal struggles to process and cope with their trauma. Some foster carers push through with challenging placements, and other carers give notice for such placements if they feel they cannot support the child adequately through these challenges. A child would then move on to another placement where everyone would hope the next carer would be able to adequately support the child's needs and be able to deal well with any presenting challenges.
Other times a child might move on because there is a family member who will be taking them into care and the foster placement with the current carers were only short term. A different scenario might be that a child moves on to be reunified with their birth parents/family. Less frequently, at times a foster child might ask for a placement to end and the foster carers might decide based on this to give notice for the placement. There are thus many different scenarios in which a foster child might be moving on from their foster home, every specific situation is unique. When a foster child is to move on from placement, it is imminent that they will be experiencing an array of different emotions, whether they were prepared that the placement would come to an end, or whether it was more sudden and out of the blue.
A foster child already felt many different feelings being removed from their family home, some of these feelings might not even be processed yet entirely. The anticipated move might bring on a whole new set of feelings. Some of these feelings could retrigger previous memories they had when moving in the first place. Let's explore things a foster child could be feeling or worried about with the anticipation of moving on from their current foster home (this is by no means exhaustive, but just a glimpse of potential thoughts and feelings. It will be different for every child as each child and set of circumstances is unique).
A foster child might feel:
Scared or uncertain about their future.
A degree of rejection from the foster carers.
Hopeless and helpless as they have no control over having to move or where they might be potentially going (unless they requested the placement to end).
A sense of loss as they have bonded and formed a relationship with the carers and their birth children, and their extended family members and friends. The anticipation of losing these significant relationships in their life and not knowing if they will ever have contact with them again could make them feel very sad. This could also be triggering of previous feelings they might have felt when "losing" their birth family when they were removed from home initially.
Like it is all their fault and blame themselves for it. They might feel that it was something they did or said, or that they are not good enough or "bad". If they already have a low self-esteem, the move could exacerbate and reinforce thoughts and feelings impacting on their low self-esteem.
Really lost and confused about moving and might not understand the reasons for the move.
Deep shame and regret for any actions they exhibited if this contributed to the carers feeling that they cannot cope with the placement.
As a foster carer in this situation where a child is set to move on soon, there are certain things to do that will be helpful, and certain things to not do, as they will not be helpful:
DO's
It is advised that you:
DO stay emotionally engaged with the child and show an interest in them.
DO explain in an age-appropriate way to the child that they will be moving on and give the information you have about where and when etc. If you have given notice because the child's behaviour was challenging, try to phrase things in a kind way to the child without putting blame on them. As difficult as behaviours might have been to deal with, try to understand that behaviour is always a product of what a child has been through, and keep this in mind not to cast blame on the child for their behaviours. This does not mean to excuse unacceptable behaviours, which there should still be natural consequences for.
DO ask the child if they have any questions and answer these kindly and thoughtfully in an age-appropriate way.
DO give them a timeline if you know of the date they will leave. It could even be helpful to mark it on a printed calendar, as it is more concrete to understand from a visual and can help them feel more prepared to leave.
DO help them to pack their things, after you ask them if it's alright if you help them, (when the time comes to pack).
DO let them pack their things into proper bags (under no circumstances into bin-liners or plastic shopping bags).
DO try to make the last day while they are with you special by cooking their favourite meals and being attentive to them.
DO write them a letter to say goodbye that they can take with them, signed by everyone in the home, with a family photo perhaps (only if you are comfortable to do this). Highlight their strong points in this letter and tell them what you wish for them for their future.
DO try to keep the mood light after it is made known that the foster child will be moving on.
DO talk to your birth children and family members/close friends who have frequent contact with the child to inform them of the child's move, so that they might say goodbye if they happen to see them before they go. Give limited information and ask them to be sensitive towards the child's feelings as it is a highly sensitive matter.
DON'TS
It is advised that you:
DO NOT blame the child in their presence or break them down for behaviour that led to the breakdown of the placement.
DO NOT talk about the child leaving in an insensitive matter in their presence or where they are within hearing distance.
DO NOT make promises of any sort about staying in contact or about where they might go if there are no solid arrangements in place yet- this will only lead to disappointment and a break in trust between the child and adults in general.
DO NOT take back anything you bought for the child, send all their belongings along with them.
DO NOT tarnish their name and reputation in any way whatsoever.
A foster child moving on is a very sensitive time that should be handled with care and sensitivity. If you have a child in your care that is to be moving on, we hope this can provide some practical guidelines to help you and your family. Good luck to you and your family. Please lean on your supervising social worker for further support.
This article was written based on practical experience and past conversations had with and observations of children who move on. Some of the books and articles I have read also contributed to this insight and understanding, which are too many to name.
By Marissa Venter – Senior Social Worker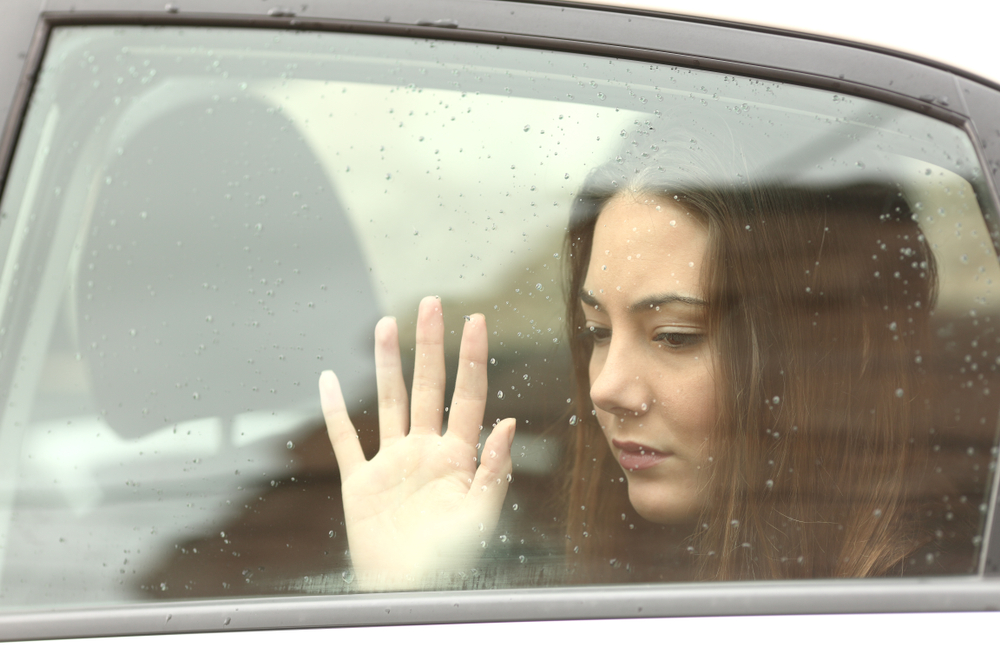 Comments
comments