Foster Carers come from all walks of life, and here is a blog by one of our Foster Carers in the Midlands who had a huge lifestyle change. From the Army to Fostering:
In 1997 I had a choice to make to follow the path I was on with my friends and end up in prison or worse, or to change my life. I decided to re start my life by joining the Army, at the time I felt my life was out of control, as me and my friends were turning to drugs and crime.
On the 3rd of June 1997 I decided to stop taking drugs and start training for selection in the Army the end of September 1997. I attended recruit selection at the Army training regiment in Lichfield. Over these two days I received quite a shock at the discipline and the professionalism of the other recruits and the training staff and believed this was the change in lifestyle that I needed for me. It was no longer about fitting in with my friends I now had a role model in the instructor, and I wanted to be that man standing there giving people like me another chance.
On the 3rd November 1997 I swore my oath of allegiance and joined the British Army. I started my training and was enjoying this up until about 5 weeks in. I spoke to my platoon commander and told him I wanted to leave because up until this point I hadn't realised how hard Army life would be as at this time it was all inspections and marching.  My platoon commander told me to wait until after our first exercise and to see if I still felt the same way. This was the changing point for me and after I loved my time in the Army, I completed my training in May 1998 joining the 1st battalion, 'The Staffordshire Regiment'. I was deployed to west Belfast. This would be the first of many locations around the world I would deploy to whether it would be warzones, peace keeping training or just for fun in my time in the Army. I had gone from a raw recruit to a junior non-commissioned officer.
I enjoyed this life for many years and had many ups and downs during this time like separation from my family, death of friends, suicide of my best friend but also this time showed me that you didn't have to be from the same family race or religion to become 'family'. This friendship and feeling of being part of an extended family still continues today, years after leaving the Army. I feel as a foster carer the early days of my Army career really showed me discipline, how to control my emotions and the importance of routine. These are things that I use everyday as a foster carer. Foster caring for me is very similar to serving in the Army as you're protecting people you don't even know and putting them above your own needs, looking out for the health, wellbeing and day to day needs of the soldiers under my command. For me serving in the Army was for pride of my country but as a foster carer the pride comes from seeing the children that we've cared for during our career.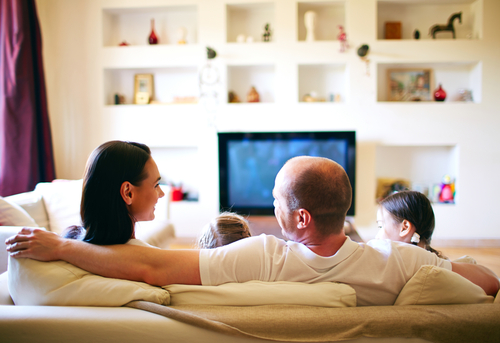 After leaving the Army I didn't really know what career path to take and did a number of different jobs. My wife wanted to be a foster carer. I really thought it wasn't the job for me but supported my wife with her choice. Soon after starting to foster, it was the only choice for me. I now love fostering as much as I loved being in the Army. No day is the same, and you never know where the journey is going to take you, one night you're sitting there eating pizza for tea, next thing you have a house full of children all within individual needs enjoying that pizza with you.
And for my final thought, one of the first things I learnt in the Army which I think is so relevant to fostering is that you adapt, you improvise, and you overcome.
By A.J.
Comments
comments