This month is Women's History Month which aims to raise awareness and empowers women by discovering, documenting, and celebrating women's lives and achievements.
The recent outcry and direct action relating to the safety of women and girls who continue to be subject to verbal, physical, sexual assault just for being in a public place, has reminded us all that there is still a long way to go in terms of a more equal society.  However, on more positive note, we can also look to celebrate the awesome achievements of the trailblazers below – including Foster Carer, Sybil Phoenix.
Please also check out recent blogs on Mother's Day and International Woman's Day, with additional resources to help to build confidence and self-esteem in girls.
UK Women's Firsts
(from womenshistorymonth.wordpress.com, 2021)
The First Female Briton In Space
In 1991 27-year-old Helen Sharman from Sheffield became the first British person to go into space. Sharman, a former chemist for the aptly named Mars chocolate company, won her place aboard the Soviet Soyuz TM-12 space capsule in 1989 after answering a radio advert which stated 'Astronaut wanted – no experience necessary.'
The first woman in space was Russian cosmonaut Lieutenant Valentina Tereshkova, 26, who completed 49 orbits of the earth back in 1963.

Britain's First Female MP
The first woman to be elected into the British House of Commons was Constance Markiewicz in 1918, to represent the Dublin St. Patrick's constituency.  However, as an Irish nationalist, she did not take her seat.  Ms. Markiewicz served as Minister for Labour in the unilaterally declared parliament of the Irish Republic from April 1919 to January 1922, becoming one of the first women cabinet ministers in the world.  The Irish Free State was established in 1922 and Ireland became an entirely sovereign state in 1937.
The first woman to take a seat in Parliament was American born Viscountess Nancy Astor. In 1919 her husband, who was Tory MP for Plymouth Sutton, succeeded to the House of Lords she was elected to take his place in the Conservative party.  She held the seat until her retirement in 1945.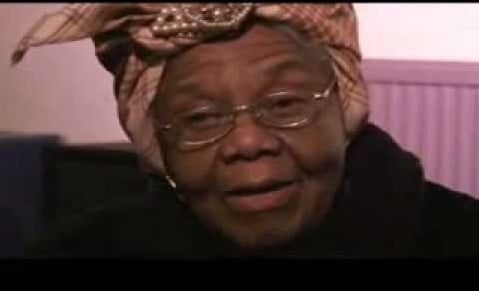 First Black Woman to Gain an MBE
Born in British Guyana Sybil Phoenix, 83, started fostering for Lewisham in 1961 before starting her own hostel for girls and becoming a community worker. She was the first black woman to be given an MBE in 1973. She received an OBE in 2008.

The First British Woman to Conquer Everest
In 1993 former journalist and Tomorrow's World presenter Rebecca Stephens became the first British woman to reach the summit of Mount Everest. She was awarded the MBE in 1994.
The first ever woman to climb Everest was Japanese mountaineer Junko Tabei in 1975.

Britain's First Female Lighthouse Keeper
In 1975 Peggy Braithwaite became Britain's first female lighthouse keeper at Walney Island in Cumbria.

The First British Woman to Walk to The North Pole Unaided
In April 2010 27-year-old Amelia Russell became the first British woman to walk to the North Pole unsupported. Miss Russell, a casualty doctor at a south London hospital, completed the trip alongside her boyfriend despite twice dislocating her shoulder during the expedition and resetting it herself. She is also the youngest ever woman to accomplish the feat.

Britain's First Female Bouncer.
Delia El-Hosayny from Derby who became a pub doorwoman in 1985 at the age of 18 is believed to be Britain's first female bouncer. Despite being stabbed and shot in the neck during the line of duty she's still bouncing at the age of 42.

First Female President of The TUC (Trades Union Congress)
In 1943 Dame Anne Loughlin became the first female president of the TUC.

Britain's First Female Fire Fighter
In 1976 Mary Joy Langdon joined the East Sussex Fire Brigade becoming Britain's first female fire fighter.
Britain's First Female Prime Minister
On May 4th, 1979 Margaret Thatcher was elected Britain's first woman Prime Minister. But the world's first female PM was July Ratwatte Dias Bandaranaike, who was elected to rule Ceylon (now Sri Lanka) in 1960.

The First Black British Woman to Become A QC
In 1991 Patricia Scotland – or Baroness Scotland as Asthal as she's now known – became Britain's first black woman to become a QC
The First Woman to Compete in A Motor Race.
British born Dorothy Levitt caused a huge stir in 1903 when she became the world's first woman to take part in a motor car race.
First Woman to Hit the Top of The UK Singles Charts
In 1953 Liverpudlian Lita Rosa became the first woman in Britain to reach number one in the charts with How Much Is That Doggy In The Window.
The First Suffragette to Go on Hunger Strike
In July 1909 Marion Wallace Dunlop became the first imprisoned suffragette to go on hunger strike. She went without food for 91 hours before she was released on the grounds of ill health. Just two months later the British government introduced the practice of force feeding in prisons.
Britain's First Black Female MP
In 1987 Diane Abbot is Britain's first black woman MP. She is a longstanding senior member the Labour Party.
First Female Priests in the Church of England
In 1994 the Church of England ordained its first women priests. In a ceremony at Bristol Cathedral a total of 32 women were ordained.
First Female Football Commentator
In 2007 Jacqui Oatley from Wolverhampton became the first female commentator of BBC football programme Match of The Day's history. Her debut met a storm of criticism from disgruntled traditionalists.
First Muslim woman in the Cabinet
Conservative Party Chairwoman and minister without portfolio Sayeeda Warsi was the first Muslim woman to become a cabinet minister.
Resources
https://windrushfoundation.com/community-champions/sybil-phoenix/  – info about the work of Sybil Phoenix
https://womenshistorymonth.wordpress.com/ – info about Women's History Month
https://assets-learning.parliament.uk/uploads/2021/02/Womens-History-Month-illustrated-book.pdf?_ga=2.2603760.1154174793.1616079792-1888293240.1616079791 – history of women in UK parliament with downloadable resource
https://ukfostering.org.uk/international-womens-day-8thmarch/ – includes resources to build confidence and self-esteem in girls
https://ukfostering.org.uk/mothers-day-14th-march/ – in praise of Mums 😊
Sources
https://womenshistorymonth.wordpress.com/resources/uk-womens-firsts/
Comments
comments