This weekend, 31st July to 1st August 2021, we at UK Fostering will all be abuzz with encouraging efforts to help bees.  Many types of bee, in the UK and around the world, are becoming endangered.
Bees play such a vital role in the ecosystem, and according to Friends of the Earth "In the UK, we have already lost around 13 species and another 35 are currently at risk"  (www.friendsoftheearth.uk, 2021)
The Big Bee Challenge Weekend initiative is being led by BBC Radio 2, along with support from the National Garden Scheme and the National Trust, and they have this to say:
"On Big Bee Challenge Weekend, Radio 2 will be encouraging everyone to get involved and do just one thing in their garden, window box or outdoor space that will entice pollinating insects – and our presenters will be letting listeners know what they will be doing too as part of the Challenge! From planting bee-friendly herbs, flowers, or shrubs to providing water for the bees or leaving the lawn unmown, there will be something for everyone to try. Plus, listeners can have a fun day out and learn more about the bees at supporting events happening around the UK. The National Garden Scheme will be opening up bee-friendly gardens up and down the country, whilst the National Trust will have bee-friendly activities including bee-garden tours and 'how to build a bug hotel' events at some of their properties."
Please do get involved where you can, as is a great opportunity for children to learn about the fragility of any eco-system and our responsibilities as humans to protect them.  It also a great opportunity to get everyone in your fostering household (not just the children!) out in the garden or planting in window boxes or pots on a balcony.
If you don't have a big outdoors space in your home, you could perhaps consider buying items that are produced in a bee-friendly way (the Bee Friendly Trust sell handmade knitted bees – yes I do want one) or visit a garden that is raising money and awareness.
Also on the subject, we recently had a group of homeless honey bees in our village that were swarming all over the wall of the local primary school!  We currently have a lot of illegal woodland clearance in the area which may have meant that the bees had to relocate but it also is, as explained by the British Beekeepers Association (BBKA), something that can take place usually between May and July.
"A honeybee colony swarming is a natural process. It's the colony reproducing by the old queen leaving with some of the bees. They leave their hive and find somewhere to hang in a cluster until the scout bees decide on their new home."
(www.bbka.org.uk, 2021)
If you find some honey bees in this situation please contact a local beekeeping association (or check for advice in below from the BBKA), as they will easily be able to arrange removal of the honey bees and for them to be cared for (perhaps you could say 'fostered') until a new home can be located.
Sources
https://www.bbc.com/mediacentre/2021/big-bee-challenge/?at_campaign=64&at_custom1=%5Bpost+type%5D&at_custom2=twitter&at_custom4=C012CD7A-C758-11EB-A96A-79590EDC252D&at_medium=custom7#bigbeechallengecompetition – Radio 2 Big Bee Challenge Info
https://friendsoftheearth.uk/bees – Friends Of The Earth – What's causing bee decline?
https://www.bbka.org.uk/honeybee-swarms –  Information and advice on what to do if you find a swarm of honeybees so that they can be taken safely to a new home
https://beefriendlytrust.org/product/knitted-bees/ – Knitted Bees!  Other items and information from the Bee Friendly Trust charity are also available, including info on their work helping urban bees
Resources
https://www.bbc.co.uk/programmes/p09j4g1m – Radio 2's Big Bee Challenge podcasts and tips on helping bees
https://downloads.bbc.co.uk/radio/bigbeechallenge/big-bee-challenge-poster.pdf – Downloadable Big Bee Challenge poster to colour in. Perhaps you can stick it up in your front window and let people know you're supporting the project
https://ngs.org.uk/big-bee-challenge-weekend-bee-gardens/ – List of gardens that will be opening to the public to support Big Bee Challenge
https://www.nationaltrust.org.uk/press-release/the-a-bee-c-of-gardening-national-trust-shares-bee-friendly-tips-to-support-radio-2s-big-bee-challenge – Advice and tips from the National Trust to support Big Bee Challenge
By Lynsey Dobbs – Senior Recruitment Officer, UK Fostering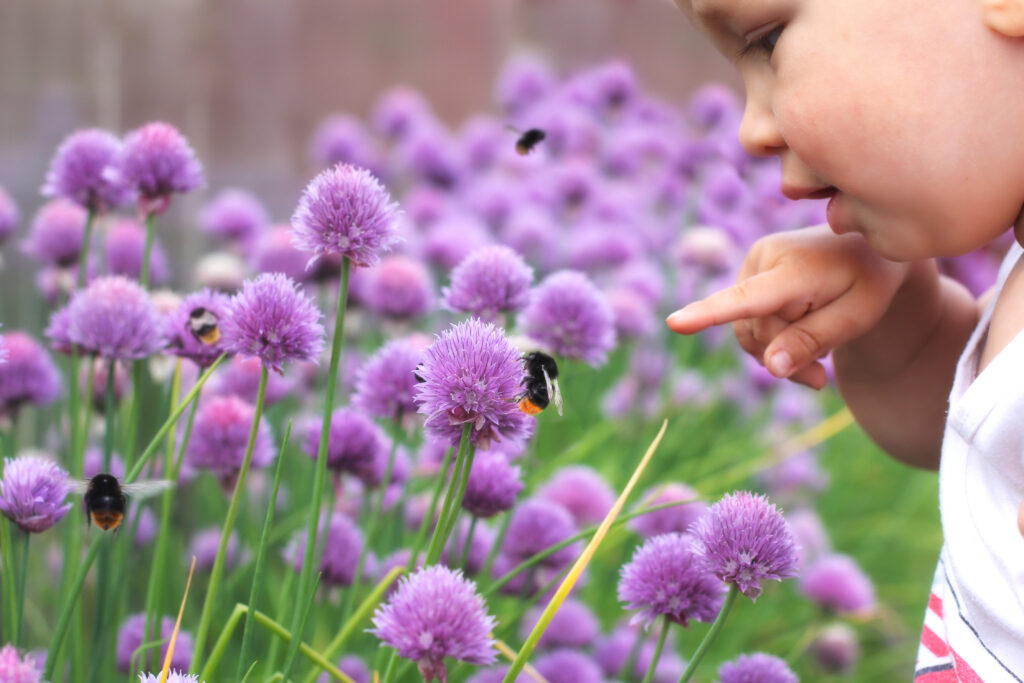 Comments
comments