For Black History Month this year, UK Fostering would like start by recognising the care and support given by our Black foster carers to children and young people from various different cultures and backgrounds, who stay with them for weeks, months, or longer.  The dedication, stickability, and flexibility shown by UK Fostering foster carers in meeting the needs of children and young people in their care, does not go unnoticed by us (or Ofsted who have just rated us Outstanding in our recent Inspection, but I digress).
Black foster carers such as Dame Sybil Phoenix (first Black woman to gain an MBE) have a vital place in the history of care, youth work, and other community support services in the UK.  Their work, as well as those that today continue to strive to raise awareness and for the continued development of culturally inclusive practice here in the UK, are celebrated here this month.
At UK Fostering we feel that an appropriate ethnic and cultural match between foster child and foster carer can be so important to help support a child to have good sense of self as well as a positive knowledge of their cultural background.  Although this will only be part of a child's needs so foster carers need to draw on all their skills, training, and varied life experiences to support a child or young person in foster care.
This may all be very interesting, you may say, but how about sharing some of the actual thoughts of UK Fostering's Black foster carers about their experiences in fostering?  So, here we are – some recent thoughts in our foster carer's own words:
"She made me really learn about gender and sexuality and also about teenagers, which I never thought that I would be able to work with, but she showed me different.  I knew nothing at the start of her stay but when she left I felt more knowledgeable and would be happy to have another child who identified as gay or transgender".
                 Melinda, Foster Carer
"What first attracted me to P&C (parent and child, also known as mother and baby) placements was the fact that I had successfully grown up my 5 children by myself and don't get me wrong sometimes it was a struggle, not only juggling work, school as well as making sure that my children were safe at all times and staying on the right path, but seeing so many young ladies, still children themselves, having babies and having no support behind them was so heart breaking."
Gloria (and Ronald), Foster Carers
"We strive to be role models.  We use our own behaviour to guide the child.  We listen attentively and by getting down to the child's level in order to understand what makes them behave the way they do. We validate the child's concerns and emotions by not brushing aside fears or (just) telling them not to worry…We can encourage self-confidence by letting the foster child know that we love and accept them just the way they are."
Royce & Michael, Foster Carers
"So far I've had 10 mother and baby placements.  One thing I hate about mother and baby placement is when they leave I miss them badly …. On the other hand I feel proud and very happy if the ending is positive, which most of them are. Fostering mother and child is incredibly enriching and rewarding experience."
Tsige, Foster Carer
So, if you would like to become a foster carer and make a difference in young people's lives, then please get in contact.  We are able to talk you through the process and answer your questions.
If you are thinking of fostering or already a foster carer, you may also find a read through The Black Care Experience 2021 Report helpful.  This report is the result of a survey of Black young people's care experiences in foster, residential, other community based settings, and as care leavers.  The link to the report is in the resource section below, along with UK Fostering Black Lives Matter blog with has some additional resources and a reading list for children of different ages.
Resources
https://theblackcareexperience.wordpress.com/our-report/ –  The Black Care Experience 2021 Report
https://ukfostering.org.uk/black-lives-matter-statement-uk-fostering/ – BLM blog with useful book list
https://en.wikipedia.org/wiki/Sybil_Phoenix – More info on Dame Sybil Phoenix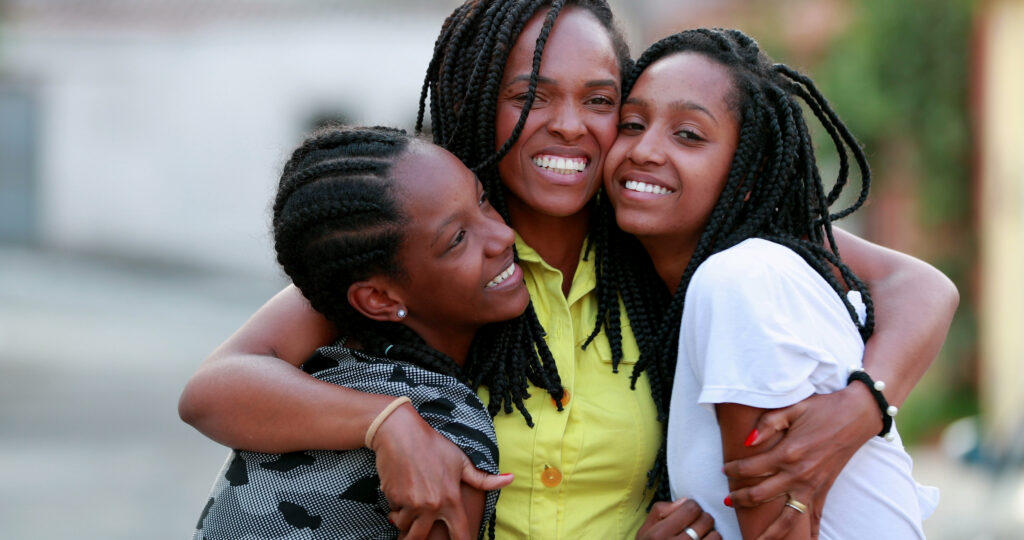 by Lynsey Dobbs – Senior Recruitment Officer, UK Fostering
Comments
comments