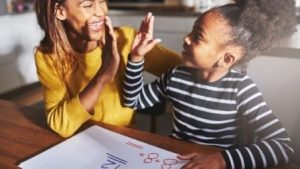 "It always seems impossible until it's done"
Nelson Mandela
At UK Fostering we see it as an opportunity as much as a responsibility to be involved and take part in discussions around Black Lives Matter and on a whole equality, racism, preconceptions, discrimination, and history. It is essential that we raise the awareness amongst our foster carers, staff members and the children and young people we work with, of the issues of inequality affecting individuals from black backgrounds, to encourage better understanding, openness, influence change, influence an embracing of differences and a strong sense of value for others.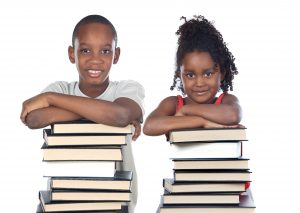 All in all, education is a very valuable asset in starting the journey of embracing the message coming out from the Black Lives Matter movement: Education on the histories of unique individuals who have very rich cultures; and peoples who have made so many valuable contributions within our society.
By creating an open dialogue, we believe to give ourselves a chance to better understand and make a positive and lasting difference. At UK Fostering we value diversity and adopt a non-judgemental approach. We believe that we have a responsibility and duty to do so for the sake of all children we are entrusted to look after, but foremost to those children of colour. Another famous quote from Mr Mandela reads: "No one is born hating another person because of the colour of his skin, or his background, or his religion. People must learn to hate, and if they can learn to hate, they can be taught to love, …"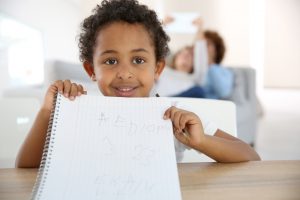 At UK Fostering, we are doing a number of things to be part of the vision which Black Lives Matter movement has helped create: We are getting feedback from children and young people on how they feel affected and impacted, and we are providing training events for carers and staff, as well as holding workshops for discussion and reflection.
We have put together a small resource library available, which can help everyone, young and old, to get different perspectives, information, impact statement stories, through books, short articles, social media, TV programmes, etc. Please have a browse through the list below. If there is anything missing, please let us know, we're happy to expand our library.
Books which you may find interesting relating to the subject for all ages:
Don't Touch My Hair
by Sharee Miller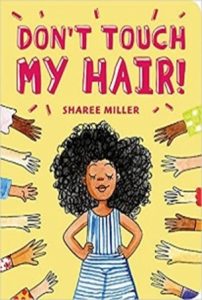 An entertaining picture book that teaches the importance of asking for permission first as a young girl attempts to escape the curious hands that want to touch her hair. In the street, strangers reach for her fluffy curls; and even under the sea, in the jungle, and in space, she's chased by a mermaid, monkeys, and poked by aliens…until, finally, Aria has had enough! Author-illustrator Sharee Miller takes the tradition of appreciation of black hair to a new, fresh, level as she doesn't seek to convince or remind young readers that their curls are beautiful–she simply acknowledges black beauty while telling a fun, imaginative story.
Review by www.goodreads.com, 2020
Little Leaders, Exceptional Men in Black History
by Vashiti Harrison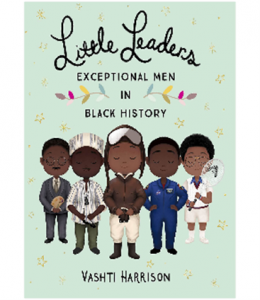 Meet the little leaders. They're brave. They're exceptional. They changed the world.
Did you know that the father of African cinema was originally a bricklayer?
Or that Vogue's editor-at-large read his first Vogue magazine in his local library?
Learn all about the exceptional black men who broke barriers and fought injustice to realise their dreams and make the world a better place. With Vashti Harrison's beautiful illustrations and illuminating writing, discover the stories of black men from all walks of life, including Doctor Harold Moody, Diplomat Kofi Annan, Activist Paul Stephenson
Review by www.waterstones.com, 2020
Little Leaders, Exceptional Women in Black History
by Vashiti Harrison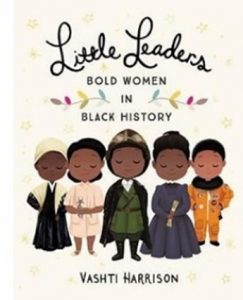 Featuring forty trailblazing black women in American history, Little Leaders educates and inspires as it relates true stories of breaking boundaries and achieving beyond expectations.
Illuminating text paired with irresistible illustrations bring to life both iconic and lesser-known female figures of Black history such as abolitionist Sojourner Truth, pilot Bessie Coleman, chemist Alice Ball, politician Shirley Chisholm, mathematician Katherine Johnson, poet Maya Angelou, and filmmaker Julie Dash. Among these biographies, readers will find heroes, role models, and everyday women who did extraordinary things – bold women whose actions and beliefs contributed to making the world better for generations of girls and women to come.
Young, Gifted and Black
by Jamia Wilson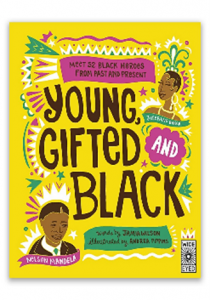 Join us on a journey across borders, through time and even through space to meet 52 icons of colour from the past and present in a celebration of achievement.
Meet figureheads, leaders, and pioneers such as Martin Luther King Jr., Nelson Mandela, and Rosa Parks, as well as cultural trailblazers and sporting heroes, including Stevie Wonder, Oprah Winfrey, and Serena Williams.
Discover how their childhood dreams and experiences influenced their adult achievements. This book will help the next generation to chase their own dream . . . whatever it may be.
Review by www.goodreads.com, 2020
Black Heroes
by Arlisha Norwood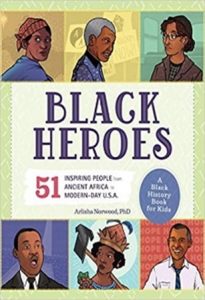 You're invited to meet ancient Egyptian rulers, brilliant scientists, legendary musicians, and civil rights activists—all in the same book! Black Heroes introduces you to 51 black leaders and role models from both history and modern times. This black history book for kids features inspirational biographies of trailblazers from the United States, Egypt, Britain, and more.
Discover where in the world they lived, and what their lives were like growing up. Learn about the obstacles they faced on the way to making ground-breaking accomplishments. You'll find out how these inspirational figures created lasting change—and paved the way for future generations.
Review by www.amazon.co.uk, 2020
Black and British
by David Olusoga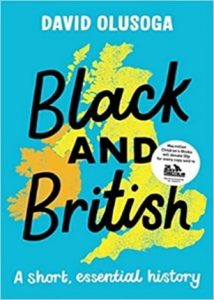 A short, essential introduction to Black British history for readers of 12+ by award-winning historian and broadcaster David Olusoga.
When did Africans first come to Britain?
Who are the well-dressed black children in Georgian paintings?
Why did the American Civil War disrupt the Industrial Revolution?

These and many other questions are answered in this essential introduction to 1800 years of the Black British history: from the Roman Africans who guarded Hadrian's Wall right up to the present day.  This children's version of the bestseller Black and British: A Forgotten History is Illustrated with maps, photos and portraits.
Review by www.blackwells.co.uk, 2020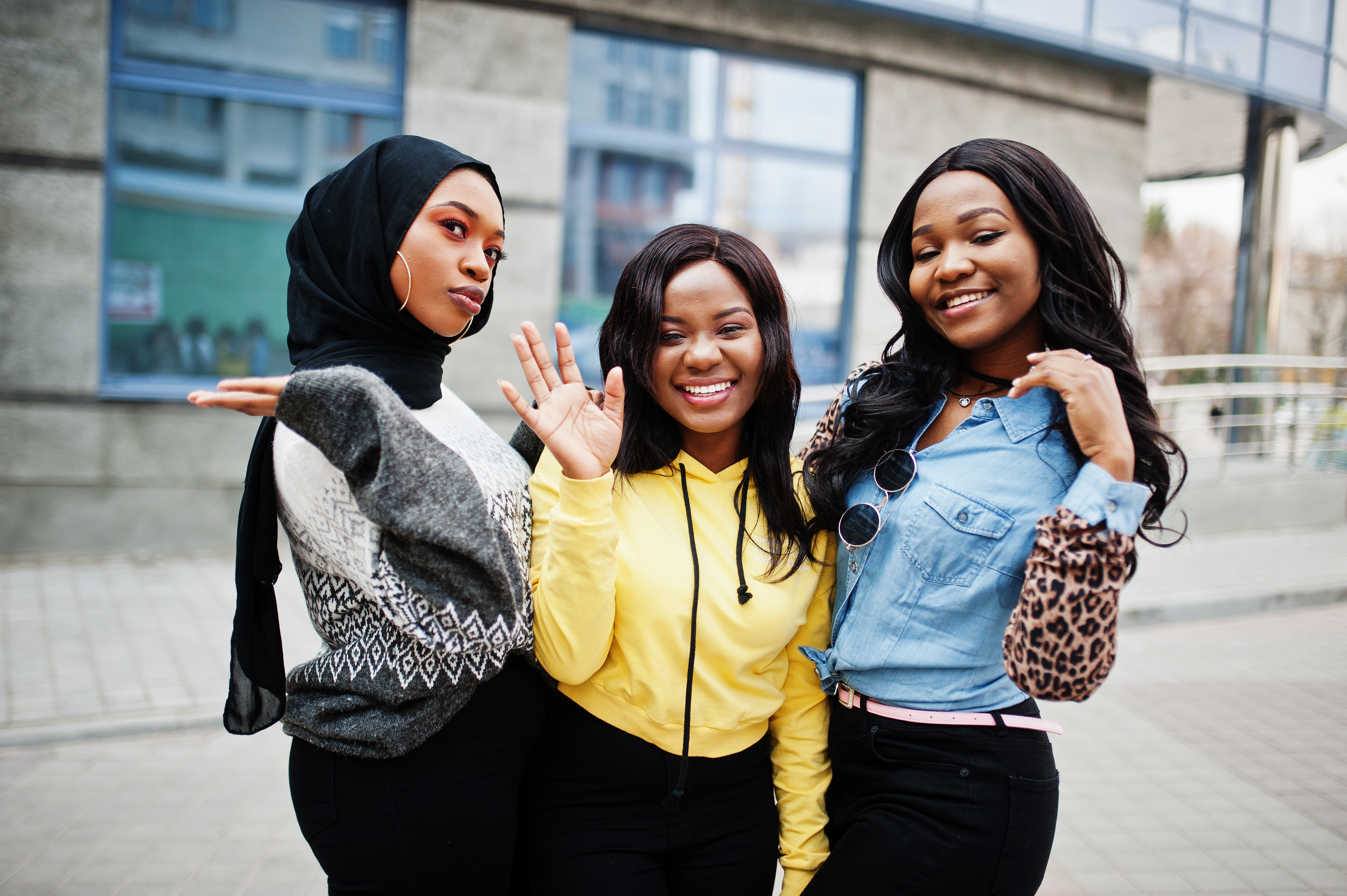 Comments
comments