With the fantastic success of England's Lionesses becoming the UEFA Women's Euro Football Champions 2022, the spotlight on women's sports has never been greater. Attendance records at the matches have broken records, girls and boys are wearing team shirts with player's names such as Mead, Russo, and Toone (personally I want one with Earps!), and general awareness and profile of female participation in sports have been raised.
In fact, it does seem that the high quality of football being played in the women's game seemed to have been a big surprise in some quarters! Perhaps this may be because until recently women's football was not often shown on TV, so the high-level matches had not been seen and enjoyed, which is a similar issue for other sports such as women's cricket etc. In fact, many have said that the men's game could learn a few lessons from the women's game – matches seem to flow better, as the ladies just seem to get on and play instead of dramatically rolling on the ground trying to get a free kick!
So how do we encourage our girls to take up, and continue with, sports? Young players, need to 'see it to be it,' and just watching these fantastic ladies has already seen a big increase in interest in local football teams for girls and young ladies across the country. We all know the benefits of being involved in sports can:
Improve your physical health and boost your confidence
Reduce stress and improve mental health
Give you the opportunity to be part of a team and make new friends
Provide the chance to get out of your comfort zone and try something new
Help you learn useful life skills (particularly in team sports) such as leadership, teamwork, resilience, and the importance of good communication
However, so many girls are not continuing with sports from their early teens, so what are the barriers to girls continued access to sports? Whilst the ever-present body confidence and acceptance of all female body shape issues that remain in society can affect girls e.g. worrying that they look 'too muscly,' there must be more to the issue. In 2021, the charity Women In Sport completed a poll (linked in The Guardian article below) of more than 4,000 teenagers and found that:
Almost half of the girls no longer saw themselves as 'sporty' since leaving primary school
Over half of girls said that a fear of feeling judged prevented them from taking part
A similar amount said that they lacked (or had lost) confidence
Just under half said they were too busy with school work to continue with the sport
Around 7 in 10 girls said they avoided sport when on their period, due to pain, tiredness and self-consciousness
Some of the other issues that have come to light during the UEFA tournament, specifically in relation to football here (but I'm sure many are relevant for other sports), are:
Unequal access to football lessons for girls around the country. The Football Association (linked in BBC article below) reported this year that 63% of the primary schools offered football lessons in school to girls, dropping to 44% for older girls
Sexist/misogynistic, homophobic and racist attitudes towards professional sportswomen including abusive social media posts and other abuse
The attitude of some major football clubs to the women's game as several did not show support by making their grounds available for the Women's Euros matches
"Pay To Play" where it has been reported that girls (or parents thereof) have to pay to train at Premier League clubs whilst boys train for free
Lack of local facilities e.g. training grounds moved out of town as land sold to developers, which can causes issues for girls and young women to safely attend training sessions in their area
I realise that this blog has sunk into a small ditch of negativity but there does seem to be an attitude change out there, with big names in the men's footballing world, such as Gary Lineker and Ian Wright, supporting the women and calling out the inequalities between the men's and women's games. The way that we can support our girls should start with parents and carers encouraging girls to find sports or activities that they enjoy. As a wider community we can also keep up the pressure for wider availability of lessons and facilities, have a better understanding of the needs of girls as they grow and manage puberty whilst trying to complete sports, as well as support our local women's teams and associations to ensure that they grow and maintain a presence for the future. Women in Sport put this so well when they say:
"We must bust the myth that teenage girls drop out of sport simply because their priorities change. Our research has found that 59% of teenage girls who used to be sporty like a competitive sport, but they're being failed due to early-years stereotyping, inadequate opportunities and a complete dearth of knowledge about managing female puberty
…..Teenage girls are not voluntarily leaving sport; they are being pushed out as a consequence of deep-rooted gender stereotypes. We must all do more to reverse this trend and not continue to accept this as inevitable."
(Women in Sport via theguardian.com, 2022)
So now that the celebrations for the Euros are waning, it is now the turn of the Commonwealth Games – which this year has more women's events (including para-sports) than ever before. Girl Power – Bring It On!
By Lynsey Dobbs, Senior Recruitment Officer
Sources
https://www.theguardian.com/education/2022/mar/07/uk-girls-lose-interest-in-sport-as-teenagers-women-in-sport-survey The Guardian – More than 1 million girls in the UK lose interest in sport as teenagers
https://www.womeninsport.org/opinion/uefa-womens-euros-2022-more-than-just-a-football-tournament/ Women In Sport – UEFA Women's Euros 2022: More than just a football tournament
https://www.bbc.co.uk/news/uk-62377615 BBC News – Euro 2022: Five things that held women back in football
https://www.sportbible.com/football/gary-lineker-womens-footballers-50-a-month-20220728  Sport Bible – Report claims Women's Players At Some Premier League Clubs Have To Pay At Least £50 A Month
Resources
https://www.better.org.uk/benefits-of-sport Better – The Benefits of Sports
https://www.sportengland.org/funds-and-campaigns/this-girl-can  Sport England – This Girl Can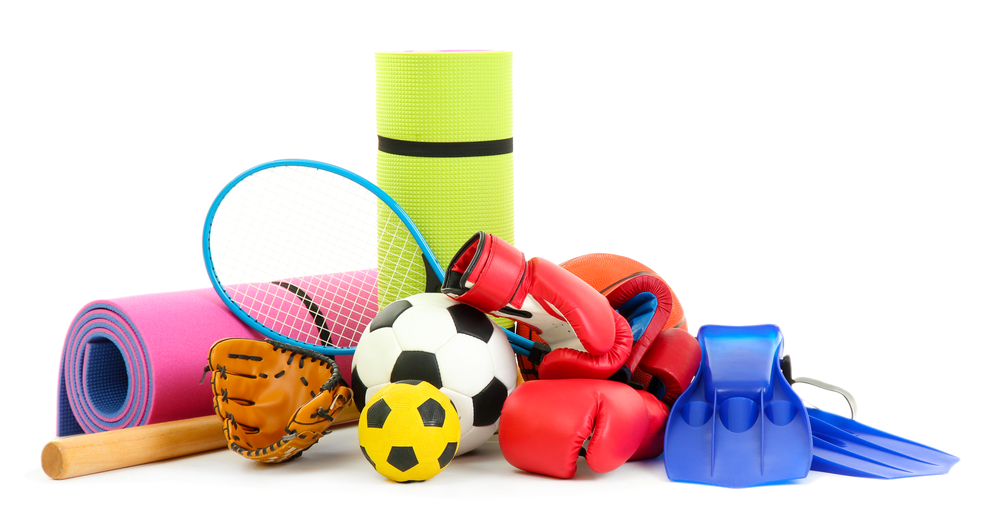 Comments
comments