Social media is a significant presence in most people's lives, particularly children and young people, and has had many positive impacts but there are some negatives. For example, social media influencers can have many online followers and portray glamourous lifestyles that young people are obviously interested in and perhaps wish to achieve for themselves when they are older. Social media influences have online accounts on platforms such as TikTok, YouTube and Instagram, which are easily accessible by children and vulnerable young people. Alexander Parry at SocialHub says –
"A picture-perfect life that influencers portray on social media has a negative impact on teens. The unrealistic body figures, branded dresses, and makeup, advanced gadgets, and even what movies and series to watch, and what music to listen to, they watch them talk about and try to adapt to their lives. All of it has an impact on the teens, in addition to the peer pressure which already exists in our society."
(linkedin.com, 2022)
Worryingly, young people are purchasing items purely on the recommendation of online influencers. In an attempt to emulate the lifestyle of the influencer, the young person is vulnerable to the power that the influencer has to affect choices that a young person may make. The influencer also has the means to persuade children and young people to buy the products that they advertise. These may not have been safety tested or age-appropriate, and the influencers may not even have tried the products out themselves.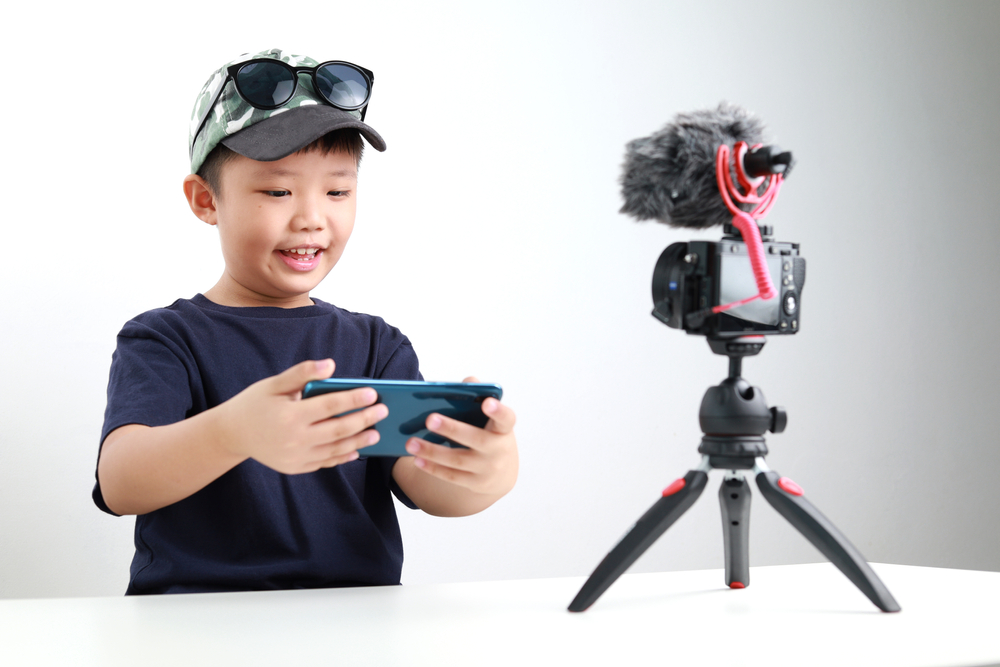 When talking about influencers, many people assume that the influencer age range tends to be late teens or young adults, however, some younger teens and children are also influencers, or 'Kidfluencers,' in their own right. Often these children have their social media accounts managed by their parents which, although many involved states is an enjoyable past-time for both child and parent, does give concern around possible exploitation. Many of the children seem to be working many hours, which could affect school attendance and be a breach of local child labour laws. This can have an effect on a child's mental health and other safety concerns, for example, there have even been incidents of young influencers being stalked and threatened, such as 15-year-old Ava Majury in the US.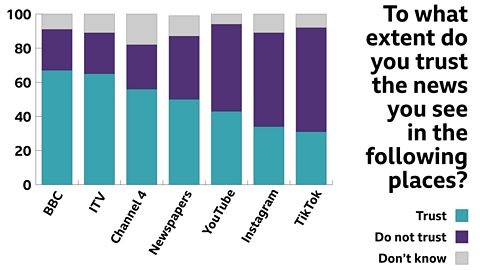 Another thing to consider is the impact of influencers in relation to current events and worldviews. Young people are particularly susceptible to the 'misinformation' that is abundant on social media (and the internet in general) as they are still developing skills in critical thinking in the social media age. BBC Bitesize advise that –
"Almost half (47%) said they trusted social media platforms to give them truthful news…
When asked who they'd believe most to tell them the truth about the news one per cent of 11-16 year olds chose politicians, while five per cent said influencers."
(bbc.co.uk, 2022)
So who is looking into the issues that are arising within the industry, and what can be done?
In May 2022, the BBC News website advised (relating to a recent Digital, Culture, Media and Sport (DCMS) Committee report) that –
"The growth of online culture has rapidly outpaced current employment and advertising regulations.
Their report details how some child influencers are at risk of exploitation.
They also warn that influencers are not complying with advertising rules."
(bbc.co.uk, 2022)
Therefore, a new Online Safety Bill is being considered, however, this has been postponed until a new Prime Minister is in place. More information on the Bill is available in the Resources section below.
As parents and carers, we should ensure that we are talking to children and teenagers about the information they see online, as well as how the influence lifestyles they present are an idealised version of life, and entertainment or performance perhaps. Dr Elizabeth Milovidov, law professor and digital parenting expert, suggests via the Internet Matters website, the following guidelines to help children when they are watching online videos – "
Make sure that you set the rules for watching videos, and that your child is in agreement
Consider setting up a family account
Turn on safety mode
For younger children create playlists and don't forget to watch the video in its entirety before adding it to your playlist
Watch the videos with your child and scroll through the comments as well; there may be some great teaching opportunities about empathy and resilience
Subscribe to YouTube channels so your child can watch her favourites but remember that YouTube will still offer "recommended videos" unless you turn it off
Teach your child to respect the over 18-age limit
Remind your child to avoid clicking on ads, no matter how enticing
If you're unsure what your child is watching, you can check the watch history
Teach your child how to block and report videos
If your child raves about a vlogger or YouTube influencer, do your research and check them out. You may be pleasantly surprised that the vlogger is a great role model. If time permits try to watch those viral videos and the latest YouTube influencers with your child to spark a conversation about your child's online world. You'll be glad that you did."
As a foster carer, you will need to be vigilant as to any online content and social media that children or young people in your care are viewing, but if you are worried about any of the issues raised above please discuss them with your Supervising Social Worker. There are also some useful resources and additional information below.
By Lynsey Dobbs, Senior Recruitment Officer
Sources
https://www.linkedin.com/pulse/impact-social-media-influencers-teens-alexander-parry LinkedIn, Impact of social media influencers on teens
https://www.bbc.co.uk/bitesize/articles/z3ghsk7 BBC Bitesize, Young people believe influencers more than politicians when it comes to the news
https://www.bbc.co.uk/news/technology-61347936 BBC News, Influencers and followers need more protection
https://www.internetmatters.org/hub/question/how-can-i-help-my-child-think-critically-about-the-social-media-influencers-they-follow/ Internet Matters, How can I help my child think critically about the social media influencers they follow?
Resources
https://metro.co.uk/2022/02/19/in-focus-inside-the-complicated-world-of-kidfluencers-16118131/ Kidfluencers are making millions through social media – but is it all fun and games
https://www.youtube.com/watch?v=t5yXuHJX2Nk YouTube, The Influencer Bubble – How Money Works
https://swgfl.org.uk/magazine/looking-at-the-impact-and-effects-of-social-media-fame/ SWGfl, Social media fame – impact and effects
https://www.bbc.co.uk/news/technology-59638569 BBC New Online Safety Bill: New offences and tighter rules
https://www.gov.uk/government/publications/online-safety-bill-supporting-documents/online-safety-bill-factsheet UK Government, Online Safety Bill: factsheet
Comments
comments