It's the Euros! Love it or hate it, a high-profile sporting event such as the UEFA European Championships can provide us with a bit of escapism from life's stresses which have been so acute for most people this year.
However, during this year's ITV sporting coverage, you may have noticed that several footballers have been involved in the Britain Get Talking campaign.  Along with mental health support charities Mind and Young Minds, this ITV Mental Wellness initiative encourages us to find ways for families (including foster families!) to communicate better together; and have some innovative ways to do this!  They say:
"Talking is one of the best ways we can look after our mental wellbeing. But a lot of the time, there are barriers which hold us back from having more deeper and meaningful chats. Whether that's not having the time, finding it uncomfortable or not knowing how to open up.
Britain Get Talking's new campaign launched in Ant & Dec's Saturday Night Takeaway, with Ant & Dec conducting an awkward interview entirely by text to show the need of having better quality conversations. The text stunt is accompanied by a series of short form Hub content and ads, called The Britain Get Talking How to Chat Show, which emphasises the same theme of how better conversations can help.
Our How To Chat Show will give you all the top tips and tricks for having a really good heart to heart. Because we've never needed it more.
Britain Get Talking – the better we talk, the better we feel."
(www.itv.com/britaingettalking, 2021)
Please have a look at the resources below and Britain Get Talking page to see the short videos etc by some faces that you will definitely recognise!
Foster carers (or any child or young person in the home) can always speak with their supervising social worker as we are there to support you all.  We know that it is has not been easy for fostering families recently and we are always open to discussing any difficulties with you.
Sources
https://youngminds.org.uk/get-involved/campaign-with-us/britain-get-talking/#about-the-campaign-
https://www.itv.com/britaingettalking/
Resources
https://www.mind.org.uk/information-support/for-children-and-young-people/
https://www.mind.org.uk/information-support/for-children-and-young-people/information-for-parents/
https://www.itv.com/britaingettalking/ – links to The Britain Get Talking Chat Show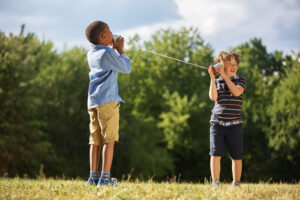 by Lynsey Dobbs – Senior Recruitment Officer, UK Fostering
Comments
comments