Haven't we all become expert scientists since Covid-19 arrived?
Many seem to think they are!
Thank goodness its British Science Week from 5th to 14th March 2021
to help us nurture and develop our knowledge and interest in science. Truth over opinion. 😉
Many young people are interested in science subjects in school as they consider a future in medicine etc., however, some young people may also feel that science is not for them as they feel that 'people like them' can't have a career in science. This is what the British Science Week 'Smashing Stereotypes' initiative has to say about that: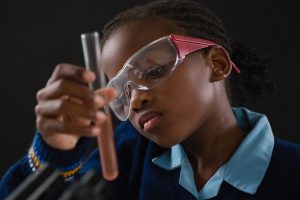 "What do you imagine when you're asked what a scientist looks like? Are you picturing lab coats, goggles and conical flasks? How about the person? Are they a White man with grey hair, who resembles Albert Einstein?
If that's who you pictured – you aren't alone. But it's something that we want to change!
The science, technology, engineering and maths (STEM) sectors are much more diverse than this stereotype suggests. There are people working in labs, at universities, in innovation centres, in businesses and out on construction sites, who come from so many different backgrounds, and who have taken lots of different routes into their career. Not only that, the jobs people do and the ways that they work as a scientist are so broad – we could never list them all!"
(britishscienceweek.org, 2021)
Have a look at our resources section below that has more information on events and activities during British Science Week as well as some examples of those stereotype smashing scientist talking about the work that they do.
Sources
https://www.britishscienceweek.org/ -website for British Science Week
Resources
https://www.britishscienceweek.org/diverse-teams-join-the-smashing-stereotypes-campaign/ – celebrating diverse people and careers in science and engineering
https://www.britishscienceweek.org/plan-your-activities/activity-packs/ – age related activity packs to support a child or young person's interest in science
Books
Ages 2-5 years
Look Up! By Nathan Byron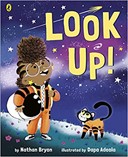 Meet hilarious, science-mad chatterbox, Rocket – she's going to be the greatest astronaut, star-catcher, space-traveller that has ever lived!
But… can she convince her big brother to stop looking down at his phone and start LOOKING UP at the stars?
Bursting with energy and passion about science and space, this heart-warming, inspirational picture book will have readers turning off their screens and switching on to the outside world.
Ages 5-7 years
Ada Twist, Scientist by Andrea Beaty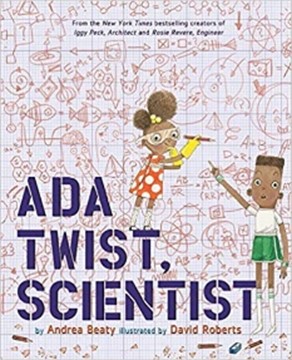 Inspired by real-life makers Ada Lovelace and Marie Curie, this beloved #1 bestseller champions STEM, girl power and women scientists in a rollicking celebration of curiosity, the power perseverance, and the importance of asking "Why?"
Ages 7-11 years
Unofficial Minecraft STEM Lab for Kids: Family-Friendly Projects for Exploring Concepts in Science, Technology, Engineering, and Math by John Miller & Chris Fornell Scott

Minecraft + STEM = An unstoppable force for fun and learning!
In Unofficial Minecraft STEM Lab for Kids, you'll find a collection of 48 creative projects that make learning science, technology, engineering, and math exciting for the whole family. Venture off on six action-packed Quests, each with four unique Labs that pair a hands-on activity with an in-game project.
Why is Snot Green?: And Other Extremely Important Questions (and Answers) from the Science Museum by Glenn Murphy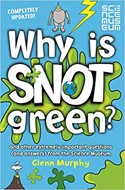 Discover the answers to these and an awful lot of other brilliant questions frequently asked at the Science Museum in this wonderfully funny and informative book by Glenn Murphy.
Divided into five sections, which cover everything from the Big Bang to bodily functions and cool gadgets:
– Lost in Space
– The Angry Planet
– Animal Answers
– Being Human
– Fantastic Futures
Packed with doodles and information about all sorts of incredible things, and published in association with the Science Museum, this book contains absolutely no boring bits!
Aged 12 + years
The Big Science Book: Big Ideas Simply Explained by DK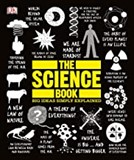 Discover 80 trail-blazing scientific ideas, which underpin our modern world, giving us everything from antibiotics to gene therapy, electricity to space rockets and batteries to smart phones.
What is string theory or black holes? And who discovered gravity and radiation? The Science Book presents the fascinating story behind these and other of the world's most important concepts in maths, chemistry, physics and biology in plain English, with easy to grasp "mind maps" and eye-catching artworks.
Albert Einstein once quoted Isaac Newton: "If I have seen further than others, it is by standing on the shoulders of giants." Follow context panels in The Science Book to trace how one scientist's ideas informed the next. See, for example, how Alan Turing's "universal computing machine" in the 1940s led to smart phones, or how Carl Linnaeus's classifications led to Darwin's theory of evolution, the sequencing of the human genome and lifesaving gene therapies.
All reviews by Amazon.co.uk
Comments
comments