So, what is International Women's Day (IWD)?  The International Women's Day website advises that:
"International Women's Day (March 8) is a global day celebrating the social, economic, cultural, and political achievements of women. The day also marks a call to action for accelerating women's equality."
International Women's Day has been celebrated for over a century, with the first IWD gathering in 1911 supported by over a million people. Today, International Woman's Day belongs to all groups collectively everywhere, regardless of one's country, group, or organisation.
This year's theme is #ChooseToChallenge
"We can all choose to challenge and call out gender bias and inequality. We can all choose to seek out and celebrate women's achievements. Collectively, we can all help create an inclusive world."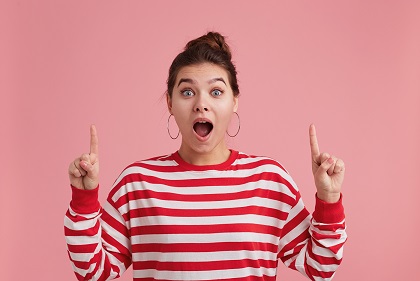 Some ways in which this is being done is by:
– Celebrating Women's Achievements
– Awareness Raising
– Smashing Stereotypes
– Challenging Bias
Whilst this gives women of all generations the opportunity to reflect on what they have attained in their lives as well as goals still in sight, we must ensure that the next generation of women will have the strength and confidence to build on what has already been achieved.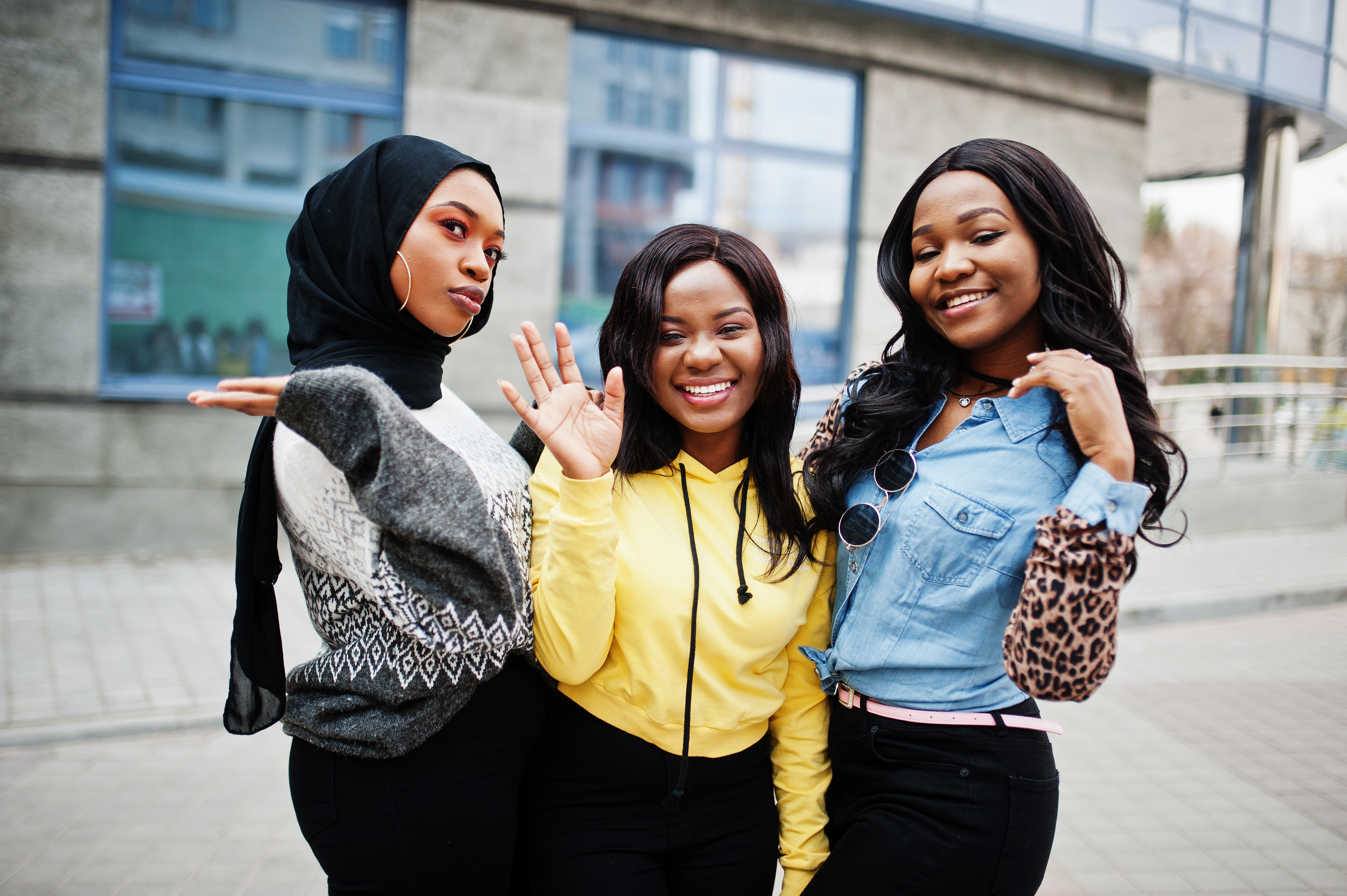 This needs to start with building confidence and self-esteem in our girls, as a recent "poll showed that confidence levels are evenly matched for boys and girls until the age of 12. But between the ages of 8 and 14, girls' confidence levels nose-dive by 30 percent" (amightygirl.com, 2021).
To try and change this narrative, there are some fantastic books and other resources out there, and we have given some examples below.
Age 4-8 years
Raise Your Hand by Alice Paul Tapper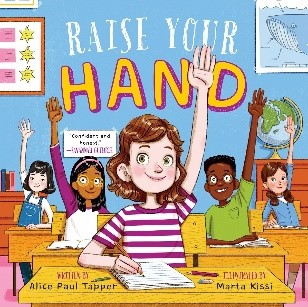 11-year-old Alice Paul Tapper is challenging girls everywhere to speak up! When Alice Tapper noticed that the girls in her class weren't participating as much as the boys, she knew she had to do something about it. With help from her Girl Scout troop and her parents, she came up with a patch that other girls could earn if they took a pledge to be more confident in school. Alice's spirited and enthusiastic story encourages girls to see the value of taking chances, trying new things, and making their voices heard. With Marta Kissi's delightful illustrations depicting Alice's story, young readers everywhere will want to follow Alice's lead and raise their hand!
Review by www.amightygirl.com, 2021
I Will Be Fierce by Bea Birdsong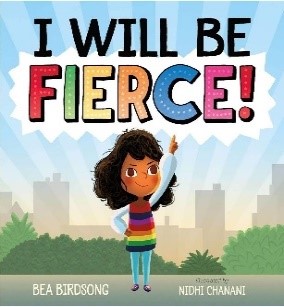 Today, I will be fierce! It's a brand new day, and a young girl decides to take on the world like a brave explorer heading off on an epic fairytale quest. From home to school and back again, our hero conquers the Mountain of Knowledge (the library), forges new bridges (friendships), and leads the victorious charge home on her steed (the school bus). There's no challenge she can't tackle and no obstacle she can't overcome — until the day is done and she rests up, ready to be fierce again tomorrow.
Written by Bea Birdsong and illustrated by Nidhi Chanani, I Will Be Fierce encourages kids to see themselves as day-to-day heroes who are capable of making a real difference in their world. This is a powerful picture book about courage, confidence, kindness, and finding the extraordinary in everyday moments.
Review by www.amightygirl.com, 2021
Age 8+ years
The Girls' Guide to Growth Mindset: A Can-Do Approach to Building Confidence, Courage, and Grit By Kendra Coates D
With a growth mindset, you can learn anything―the girls' guide to grit for ages 8 to 12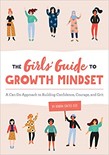 Get ready to unleash your learning power and potential! The Girls' Guide to Growth Mindset is an interactive book for girls―with keys to unlock new adventures, skills, and a world of exploration.
In these pages, you'll nurture a can-do attitude and celebrate mistakes as a formula for growing bigger brains.
Review by www.amazon.co.uk, 2021
The Confidence Code For Girls: Taking Risks, Messing Up, & Becoming Your Amazingly Imperfect, Totally Powerful Self by Katty Kay & Claire Shipman
Girls can rule the world — all they need is confidence
It's a paradox familiar to parents everywhere: girls are achieving like never before, yet they're consumed with doubt on the inside. Girls worry constantly about how they look, what people think, whether to try out for a sports team or school play, why they aren't getting "perfect" grades, and how many likes and followers they have online. Katty Kay and Claire Shipman use cutting-edge science and research, as well as proven methods of behavioral change, to reach girls just when they need it the most — the tween and teen years. Packed with graphic novel strips; appealing illustrations; fun lists, quizzes, and challenges; and true stories from tons of real girls, The Confidence Code for Girls teaches girls to embrace risk, deal with failure, and be their most authentic selves. There is also a companion journal called The Confidence Code Journal"
Review by www.amightygirl.com, 2021
Teens
Express Yourself: A Teen Girl's Guide to Speaking Up and Being Who You Are by Emily Roberts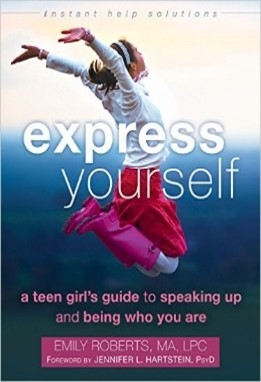 If you are like many teen girls, you may feel pressure to be "nice," rather than assert your opinions. You may even fear being called "bossy" or "pushy" when speaking your mind or offering a different point of view. But if you have ever stopped yourself from expressing your opinion, you know how bad it can feel afterward. Don't let yourself fall into that same trap over and over. Your thoughts and feelings matter just as much as everyone else — you just need to find your voice.
Using techniques based in proven-effective dialectical behavior therapy (DBT) and cognitive behavioral therapy (CBT), this book will show you how to have positive interactions with others, deal with difficult emotions that can arise from bullying or dealing with "mean girls," and easy-to-use strategies that will boost your self-esteem and confidence.
Review by www.amightygirl.com, 2021
Older Teens
We Should All Be Feminists by Chimamanda Ngozi Adichie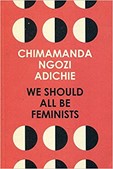 A personal and powerful essay from Chimamanda Ngozi Adichie, the bestselling author of Americanah and Half of a Yellow Sun.
'I would like to ask that we begin to dream about and plan for a different world. A fairer world. A world of happier men and happier women who are truer to themselves. And this is how to start: we must raise our daughters differently. We must also raise our sons differently…'
What does "feminism" mean today?
In this personal, eloquently argued essay – adapted from her much-admired Tedx talk (1) of the same name – Chimamanda Ngozi Adichie offers readers a unique definition of feminism for the twenty-first century, one rooted in inclusion and awareness. Drawing extensively on her own experiences and her deep understanding of the often masked realities of sexual politics, here is one remarkable author's exploration of what it means to be a woman now – an of-the-moment rallying cry for why we should all be feminists.
Review by www.amazon.co.uk, 2021
Sources/References
Tedx Talk – We Should All Be Feminists by Chimamanda Ngozi Adichie – https://www.youtube.com/watch?v=hg3umXU_qWc
https://www.internationalwomensday.com/
https://www.amightygirl.com/blog?p=27408&fbclid=IwAR2cEasqCqYESeiJVTQXEM8penU90gt6WfU2aCn2FIYgraD8ZHPYsw00Xs8
by Lynsey Dobbs – Senior Recruitment Officer, UK Fostering
Comments
comments