Well to be honest we already knew that our passionate, dedicated North East Team were outstanding, but this has now also been confirmed in their Ofsted Inspection!
The Ofsted inspection, required every 3 years under the Social Care Common Inspection Framework (SCCIF), took place in early July this year and the report has just been published. UK Fostering North East have been graded 'Outstanding' in all areas, with the Ofsted Inspector saying this of the support provided by the North East Team:
"Foster carers, children and external professionals were overwhelmingly positive about the service…provides outstanding services to children and their foster carers and the wellbeing and safe care of children is at the centre of excellent practice."
Nicky Hudson, Registered Manager, wanted to add:
"I would like to give all our children and fostering families who did so well a big 'Thank you'
 – it is you who are outstanding."
UK Fostering supports fostering families in their care of vulnerable children and young people that are not able to currently live at home and are often needing additional support and understanding as they make sense of their situation. The friendly and professional team is based in Sunderland and covers Tyne and Wear; County Durham and Northumberland; as well as parts of the Teesside area in North Yorkshire.
Nicky Hudson was delighted with many of the comments within the report by Ofsted, which included:
"Many children thrive in their placements due to the high level of bespoke support that they receive, and the consistency of supervision provided to the foster carer/carers."
"The well-being and safe care of children is at the centre of excellent practice."
"Children are supported to make excellent progress in their health and their education."
"Children do exceptionally well in their placements."
There continues to be a need for foster carers in the North East (as well as throughout the rest of the UK). If you are interested or would like more information, we would love to hear from you.
We are seeking fostering families who are interested in caring for children, teenagers, sibling groups or young people with additional needs such as a disability or mental health need. We also offer specialist parent & child placements.
Would you like to be part of an 'outstanding' team as a fostering family?  Please get in touch 😊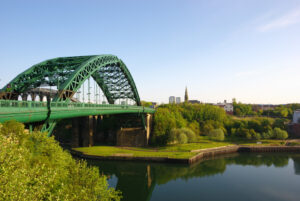 We are also interested in recruiting a supervising social worker for the region too!
For more information, please contact me:
Lynsey Dobbs, Senior Recruitment Officer at [email protected] or call us 0345 222 0518 (local rate)
You can read the Ofsted Report for Our North East Office here: https://reports.ofsted.gov.uk/provider/4/2587198
By Lynsey Dobbs – Senior Recruitment Officer, UK Fostering
Comments
comments