It's National Picnic Week this week so time to make the most of the weather and get outdoors.  Summer is here – gotta be done!
There really is nothing better than a warm sandwich, with some sand/dirt on it, that is being dive-bombed by insects, to remind you that the great outdoors is a wonderfully vibrant, sensory experience with lots of things very much alive and wanting to share your space and food.
No really, I do actually like picnics!  You can go traditional with wicker hamper and blanket on the ground, or the comfier option (me) with nice, padded chairs and a cool-bag.  With the Covid restrictions slowly easing, perhaps you have already been making the most of meeting outdoors, but if not, it's a great way to create new experiences for your foster or birth child.
Kids, of all ages, also enjoy the novelty of eating in a very informal way – no cutlery, cake and sandwiches eaten at the same time etc.  Picnics are also a fairly inexpensive day out for parents and foster carers, as it can even just be in the garden or the local park, packing whatever you have that needs eating up from the fridge, and taking a ball or frisbee for some exercise.
With the high temperatures in most of the UK, just remember to factor in some shade, plenty of water, and be kind and thoughtful towards others. Let's make sure that everyone can have a good time and be safe.
The National Picnic Week website (www.nationalpicnicweek.co.uk, 2021) gives these Top Tips For A Picnic: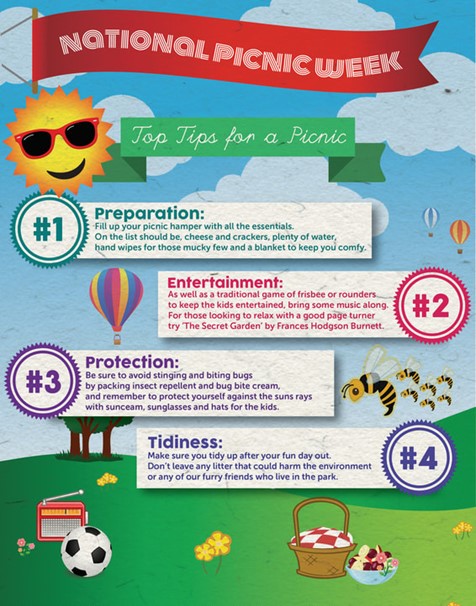 Sources
https://www.nationalpicnicweek.co.uk/ – Top Tips For A Picnic
By Lynsey Dobbs – Senior Recruitment Officer, UK Fostering
Comments
comments