It seems a while ago now that we watched three young men aged 19, 21, 23 years take part in the penalty shootout for their (and my) country, England.  Along with all the other penalty takers on that evening, I can only imagine the guts that took.
Like many, I have been thinking back over that night since then.  There I was, hiding behind a cushion on my sofa as I was unable to watch those final stages.  I could definitely feel that collective nerve jangling around the country.
We, however, were not standing on that pitch with an unruly crowd looking on as well as having the eyes of a whole country on you, not to mention all the football fans of Europe!  The strength of character that would be needed to volunteer to take that kick under such pressure is immense.
Sadly, for those 3 young men, their penalty kicks were not successful.  The pain and distress, particularly of the youngest of the three, Bukayo Saka, was plain for all to see.  As a mother of a 22-year-old, as well as someone that works to support young people who are tentatively starting, or already stepping up, to make their way in the world, it went straight to my heart.
Most of us will have felt pain for them and the team as a whole, and the bittersweet emotions around 1966, reaching the final with such positive performances in the previous games, and the hopes on the nation to raise our spirits after living with Covid over the last year or so.
Losing the UEFA European Football Championship Final was not the outcome any England supporters were hoping for, however:
I get it that people had such high hopes – but what followed in terms of the personal online abuse, defacing of murals and offensive graffiti was so very shameful. Even after a few weeks to ponder this, I still have to ask those that behaved that way what gives you the right to hurl vile abuse at young people who are doing the job asked of them, despite such pressure on the night?
I get it that we were wondering why players were brought on so late into the game and took penalties that were ultimately unsuccessful (Manager Gareth Southgate has taken responsibility for that) – but why are you attacking players in such an appalling way? What if that had been your son standing out there? How would they feel to see you or your friends abusing them or their teammates in this way? Do you think that your children will have a positive view of you if you behave in that way?
I get it that you are sad, angry, disappointed but does abusing someone verbally, on social media and defacing murals etc, really make you feel any better? What about the message that sends to your own children and other young people around you?  You encourage them to do well but if it doesn't go well on one occasion, you will burn them to the ground, destroy their confidence and discourage them from even trying – just because you are not able to manage your own emotions?
Other young sportspeople have also suffered from online abuse/pressure from being in the public eye.  American athletes, tennis player Naomi Osaka, and gymnast Simone Biles (also happens to be previously a child in foster care), have both recently spoken about the pressure of being a young, top-level sportsperson and the online 'interest' that they experience.  Both have suffered with their mental health which has affected their ability to compete safely and to their best ability.  These are all hard-working young people who have given their all to their sport.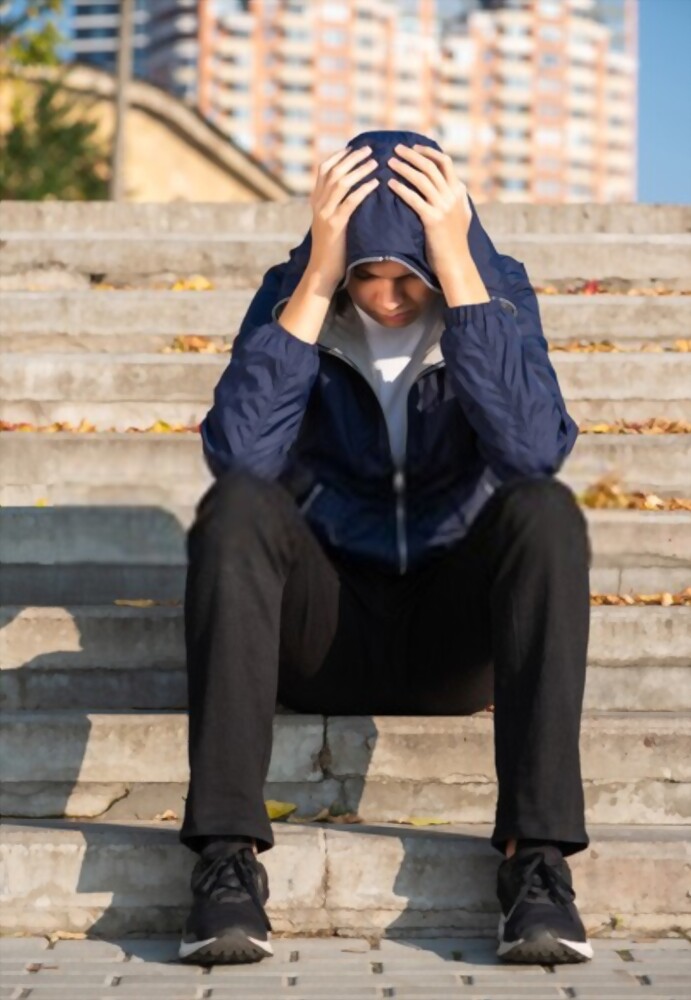 Think about what you are saying.  Unbridled rage towards young people does so much damage.  Even in their late teens and early twenties, young people are still finding their feet and discovering what they are capable of, and they still need support and guidance.  Foster children may have already experienced negativity and emotional abuse prior to coming into foster care, and sadly also sometimes because they are a fostered child.  They will see and hear your comments about other young people and may wonder what you say about them.
For more advice on talking to your children about managing anger and disappointment and perhaps look at getting help if you can't manage it in yourself, we have helpful blogs and other resources below in our resource section.
So going forward, please let's get behind our young Olympians – some are young teens including several 13-year-old skateboarders!  And, of course, storing up our best hopes and positives vibes for the FIFA World Cup next year.
Resources
https://ukfostering.org.uk/managing-disappointment/ Helping a child to manage disappointment
https://www.nhs.uk/mental-health/feelings-symptoms-behaviours/feelings-and-symptoms/anger/ – NHS support re anger management
By Lynsey Dobbs – Senior Recruitment Officer, UK Fostering
Comments
comments