It is currently Volunteers Week which takes place 1st to 7th June every year, recognising and celebrating the fantastic contribution volunteers make to our communities.
If you are already volunteering or considering becoming a volunteer as you are looking for an opportunity so do more, then please do also consider fostering.
Whilst being a foster carer is obviously not the same volunteering, you are also doing vital work supporting young people in your community.
Perhaps you are already volunteering with young people at a youth or sports club, or in a school, or you could be supporting young people or adults who are vulnerable due to their disability, homelessness, mental health needs or drug/alcohol issues?
Some people worry that they are not able to foster as they do not have their own children, however your volunteer experience could give you additional skills and understanding to support a foster child.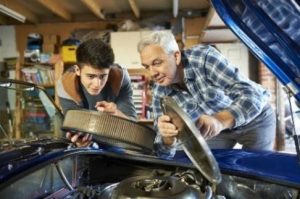 You also can continue any current volunteering work because as a foster carer you can work or volunteer for up to 12 hours a week, if is flexible around fostering!
So, if you have a spare bedroom and the time, energy, and patience to help children locally, please do get in touch and find out more about becoming a foster carer!
Sources
by Lynsey Dobbs – Senior Recruitment Officer, UK Fostering
Comments
comments