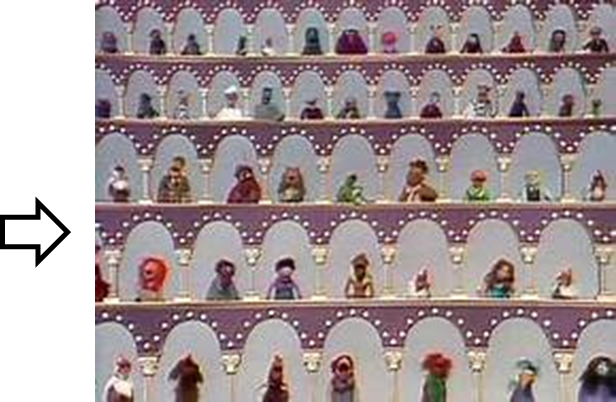 I joined UK Fostering only a few weeks before the lockdown hit and like so many others who have started jobs since the pandemic and been working from home, I had to get to know colleagues and foster carers in more challenging circumstances; by the wonderful world of Zoom, Teams, WhatsApp or similar, which of course to several of us in the office still reminds us of The Muppet Show titles!
Here is my journey firstly to becoming a foster carer, and now have the opportunity to use that knowledge and experience that I gained from fostering, here in the workplace at UK Fostering:
"After 27 years of working in London in the investment world, I was suddenly made redundant. My redundancy gave me the opportunity to make choices I hadn't previously been able to, plus having had a very happy, balanced and privileged upbringing myself, it was my time to give something back to others more needing and deserving than myself. I'd previously volunteered as a Samaritan and loved the fact that being given the tools to just listen to someone, make them feel safer, even calmer, I'd maybe helped in some way and that was massively rewarding.
I decided I wanted to spread my energy and zest for life into the world of children in care; in short, those that needed me! I'd made the choice at a young age not to be a Mum but that didn't mean I didn't have a lot to offer and a whole heart of love to give; I was just meant to share it with others and that came in the form of a foster child. I took the plunge and within 6 months I had a young man arrive at my front door. He was lost, confused, sad, traumatised and everything in his young life so far had affected his self-esteem. He had no idea who he was, and it was my job to take him on the best possible journey but more importantly, let him know he was safe and loved.  In all honesty, he enriched my life in a way I couldn't have imagined and taught me lessons I didn't think I needed to learn. I also know, without a doubt, I took this young man and at a time he needed it, I helped fix his broken wings and made him fly. He only stayed for 18 months and for a variety of reasons, I resigned as a foster carer.
I also desperately missed the world of business and then one day I got a call saying UK Fostering were looking to employ a Business Development Manager. To say this was fate was an understatement and there was no way I wasn't getting this job…… 18 months on, I am rewarded every day with a job I love, different challenges every day but also, maybe, more importantly, I'm in an industry I totally believe in. I feel my role gives me everything from a business perspective but also that I get to still be part of the fostering world. UK Fostering is stuck with me!!!! 😊"
I was asked recently what I did when I was fostering, to welcome my young man into my home and help him to settle in. It may be helpful to others, so here are 5 small things I did and which he found reassuring or helpful:-
On meeting him, we met outside and went straight across to my village shops for fish & chips. It meant we got to meet in a neutral space so he could have a little time getting the measure of me before he came into his new home.
Prepared a small box of toiletries just for him – due to his age, this included aftershave and the more usual things like deodorant, shower gel, toothbrush and toothpaste.
He had our name, address, telephone number on a card so he could call me anytime he might need me and always knew where "home" was.
Paper and pen, which proved invaluable as his best way of communicating were to write little notes and post them under my bedroom door on his way to bed at night. It gave me the chance to digest what he was feeling, and I could help him the next day.
Gave him his own treat drawer. This was very important to him as he had an incredibly sweet tooth; I could monitor his intake but he felt he had some control over his sweet binges and also what he put into his drawer as he was always given a weekly budget to choose from.
By Sandra Standing – Business Development Manager, UK Fostering
Sources
https://disney.fandom.com/wiki/The_Muppet_Show_Theme – image
Comments
comments