Children come into the foster care system for a variety of reasons but the most common is neglect.  The NSPCC explains as follows:
What is neglect?
Neglect is the ongoing failure to meet a child's basic needs and the most common form of child abuse. A child might be left hungry or dirty, or without proper clothing, shelter, supervision or health care. This can put children and young people in danger. And it can also have long term effects on their physical and mental wellbeing.
(nspcc.org.uk, 2021)
What types of neglect might children and young people experience?
It can be considered that there are six different types of neglect:
Medical Neglect – the child's health needs are not met, or they are not provided with appropriate treatment needed as a result of illness or accidents.
Nutritional Neglect – the child is given insufficient calories to meet their physical/developmental needs, or they are given food of insufficient nutritional value, e.g. high fat or high sugar junk food in place of balanced meals; childhood obesity can be a sign of neglect.
Emotional Neglect – the carer does not respond to the child's basic emotional needs, including failing to interact or provide affection.
Educational Neglect – the child does not receive appropriate learning experiences; they may be under-stimulated and/or experience a lack of interest in their achievements. This may include not sending their child to school regularly, and/or failing to respond to special educational needs.
Physical Neglect – the child may have inadequate or inappropriate (e.g. for the weather conditions) clothing, poor levels of hygiene, lack of clean-living conditions, abandonment or exclusion from home.
Lack of Supervision and Guidance – the child may be exposed to hazards, parents or caregivers may be inattentive to avoidable dangers or may leave the child with inappropriate carers. Lack of supervision can include not providing appropriate boundaries for young people, e.g. about underage sex and alcohol use.
What is the impact of neglect on children at different ages?
Research has shown that children and young people's experiences of neglect, and the short and long term impact it has on them, can vary with age. For example:
Prenatal neglect – adverse experiences during pregnancy have been linked with a number of poor outcomes, including low birth weight, premature birth, higher risk of sudden infant death syndrome (SIDS) and impaired cognitive and social functioning.
Infancy (birth – 2 years) – Disinterest or failure to offer stimulation (e.g. through games like 'peek-a-boo') will limit the child's cognitive development as well as their attachment since babies learn and develop neural connections and cognitive functioning through interaction with the world and with their caregivers.
Pre-school (2 – 4 years) – children of this age tend to be mobile but lack understanding of danger and need close supervision for their physical protection, which neglectful families may not provide. Children who are experiencing neglect may not be appropriately toilet trained, and their language development may be delayed.
Primary (5 – 11 years) – if neglected children have delayed cognitive development, the school can be a source of frustration and distress. Signs of neglect such as dirty clothing will be apparent, which may lead to embarrassment and social difficulties. Children without boundaries may find it difficult to follow school rules, and if neglect includes failure to ensure school attendance their attainment is likely to be affected.
Adolescence (12 – 18 years) – neglect is likely to have an impact on their ability to form and maintain friendships. If they have never been taught to prepare meals, their diets may lean towards high-fat, high-sugar convenience foods. Risk-taking behaviour e.g. alcohol or substance use, risky sexual behaviour or criminal activity may be attributed to or exacerbated by a lack of parental supervision.
(leeds.gov.uk, 2021)
How best can a foster carer support a neglected child?
A child that has experienced chronic neglect will need from their foster carers:
emotional support
consistency
and lots of patience
A very severely neglected child may need therapeutic input to help recover from their trauma.
Your Supervising Social Worker will be able to give you advice and support, and UK Fostering will offer regular and ongoing training to help you support your foster child.  We also have some useful resources in the section below.
Resources
Recommended Books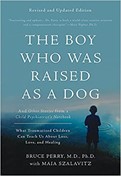 The Boy Who Was Raised as a Dog: And Other Stories from a Child Psychiatrist's Notebook-What Traumatized Children Can Teach Us About Loss, Love, and Healing
by Bruce D. Parry & Maia Szalavitz
What happens when a young child is traumatized? How does terror affect a child's mind-and how can that mind recover? Child psychiatrist Bruce Perry has treated children faced with unimaginable horror: homicide survivors, witnesses to their own parents' murders, children raised in closets and cages, the Branch Davidian children, and victims of extreme neglect and family violence. In The Boy Who Was Raised as a Dog, Dr. Perry tells their stories of trauma and transformation.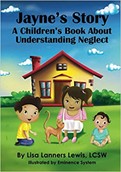 Jayne's Story: A Children's Book About Understanding Neglect
By Lisa Lanners Lewis
Jayne and her brothers live in a foster home because of "neglect". This book uses concrete examples to explain what neglect is and the impacts involved. The story explores Jayne's feelings and how to manage feelings through coping skills. The story also helps her understand why neglect can occur. Told from Jayne's perspective, this story provides a child-friendly explanation of the difficult to understand topic of neglect.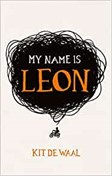 My Name Is Leon
By Kit de Waal
A brother chosen. A brother left behind. And a family where you'd least expect to find one.
Leon is nine and has a perfect baby brother called Jake. They have gone to live with Maureen, who has fuzzy red hair like a halo, and a belly like Father Christmas. But the adults are speaking in low voices, and wearing Pretend faces. They are threatening to give Jake to strangers. Since Jake is white and Leon is not. As Leon struggles to cope with his anger, certain things can still make him smile – like Curly Wurlys, riding his bike fast downhill, burying his hands deep in the soil, hanging out with Tufty (who reminds him of his dad), and stealing enough coins so that one day he can rescue Jake and his mum.
Evoking a Britain of the early eighties, My Name is Leon is a heart-breaking story of love, identity and learning to overcome unbearable loss. Of the fierce bond between siblings. And how – just when we least expect it – we manage to find our way home.
(reviews by amazon.co.uk, 2021)
Sources
https://www.nspcc.org.uk/what-is-child-abuse/types-of-abuse/neglect/ NSPCC – Types of Abuse – Neglect
https://www.leeds.gov.uk/one-minute-guides/neglect Leeds Council – One Minute Guide – Neglect
by Lynsey Dobbs – Senior Recruitment Officer, UK Fostering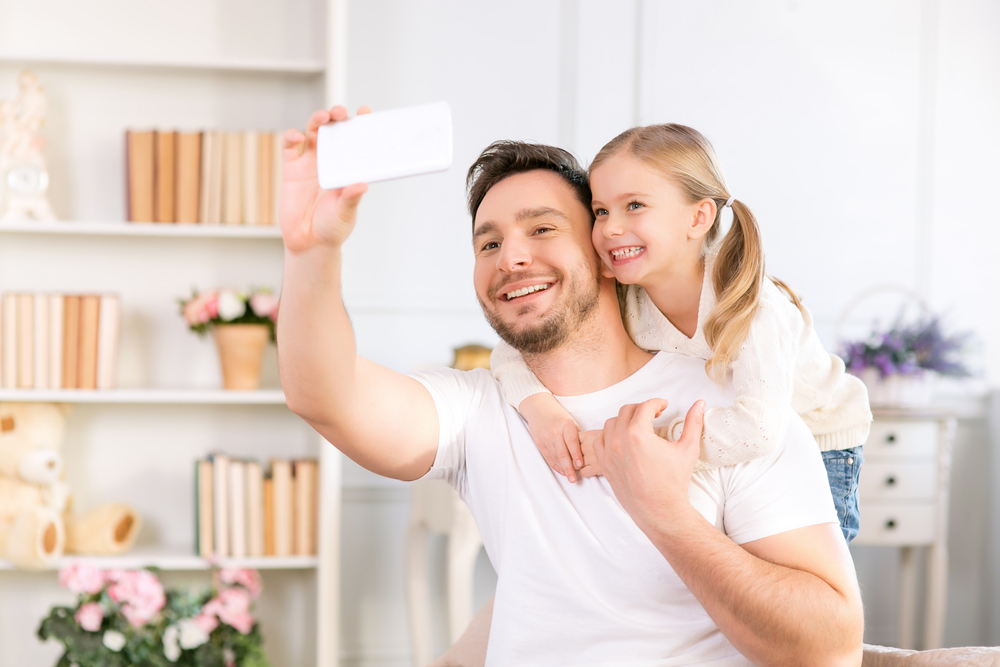 Comments
comments