Following the success of the Tokyo Olympics, this week has seen the start of the 16th Summer Paralympics Games. Team GB are already having great success in a variety of events, despite the ongoing Covid restrictions!
Competitors with a variety of disabilities are competing in 22 different sports (see links below for more information on the events), including well-known Brits such as swimmer Ellie Simmonds, and sprinters Hannah Cockcroft, Jonnie Peacock (pictured below) and Kadeena Cox (who is also a cyclist!).
The many UK Fostering foster carers are looking after children and young people who have been diagnosed with additional needs including learning and physical disabilities, and we hope that your children, birth and foster, have been inspired by the amazing achievements by the Paralympian athletes.  I know I have!
There are disability sports available throughout the UK so why not have a look at the links below as to what may be available locally for young people.  There are also some ideas of sporty activities that you can do at home with children with mobility issues etc.
Now for a bit of history – the Paralympics were started in 1948 by Ludwig Guttman as the Stoke Mandeville Games.  Britannica Kids (kids.britannica.com, 2021) gives us some background on the Paralympics: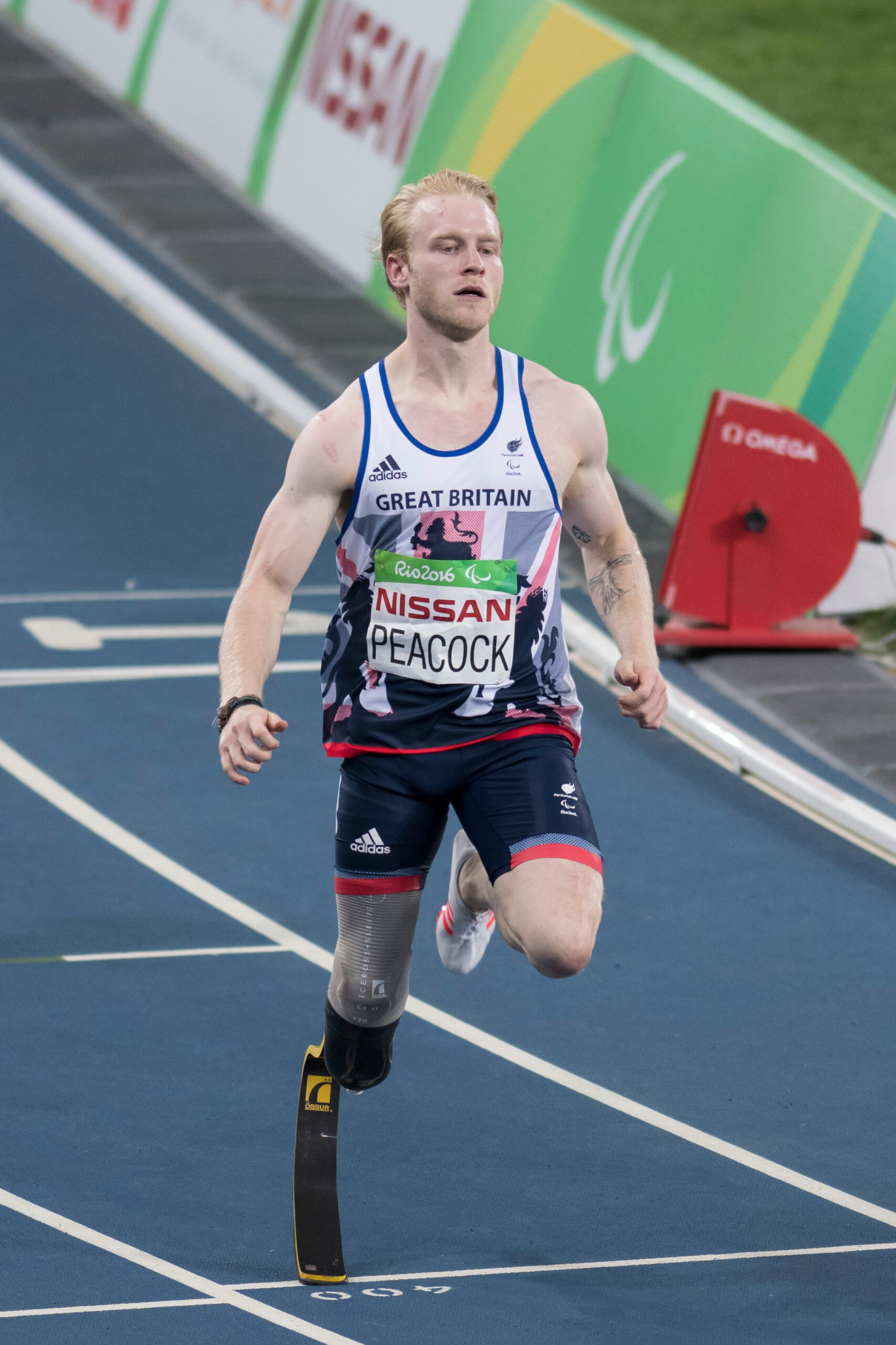 "The Paralympic Games are international sports competitions for people with disabilities. The Paralympics take place shortly after the Olympic Games, in the same host city. The name Paralympics means "alongside the Olympics.".
The Paralympics can be traced back to 1948 when a doctor named Ludwig Guttmann organized an athletic competition in the United Kingdom. The athletes were veterans who had lost the use of their legs in World War II. The competition took place the same day as the opening ceremony of the Summer Olympics in London.
The first Paralympic Games were held in 1960 in Rome. The Summer Paralympics have taken place every four years since then."
If you are interested in fostering a child with a physical disability, medical needs or a learning disability (including Autism, ADHD) we look forward to hearing from you.  Please don't rule yourself out – get in touch!
By Lynsey Dobbs – Senior Recruitment Officer, UK Fostering
Sources
https://kids.britannica.com/kids/article/Paralympic-Games/599583. – Britannica Kids, Paralympic Games
Resources
https://www.bbc.co.uk/newsround/58113760 – Guide to the Paralympics for children
https://www.nhs.uk/change4life/activities/accessible-activities – Change 4 Life Accessible Activities – encouraging an active lifestyle for children with disabilities or additional needs
https://www.bbc.co.uk/sport/get-inspired/23196217 – Get Inspired: How to get into disability sport
https://paralympics.org.uk/ – British Paralympic Association website
https://ukfostering.org.uk/disability-positivity-can-foster-child-additional-needs/ – blog with useful resource section supporting a disabled child to have a positive self-image
Comments
comments