We are currently in the holy month of Ramadan which is one of the most important dates in the Islamic calendar.
Ramadan
The month of Ramadan celebrates that the Qu'ran (Koran), which is the Islamic sacred book, was revealed to the Prophet Mohammed during this time. The word Ramadan is from the Arabic word for intense heat, evoking thoughts of scorched ground and shortness of food/drink. This reminds Muslims of the plight of the poor and practises during the month reflect this.
Ramadan is associated with Sawm, which is the Arabic word for 'fasting,' therefore practising Muslims fast (not drinking or eating anything) from sunrise to sunset, and also refrain from other 'haram' (sinful) acts like drinking, smoking, or gossiping during this time. During this time Muslims also give additional money to charity, in addition to regular contributions throughout the year. Muslims are encouraged to read the Qu'ran in full.
When young Muslims reach puberty (usually around 12-14 years old) they can take part in the fast. Young children, pregnant women, breastfeeding mothers, sick people and those that are travelling, are not expected to fast, often those who are exempt from fasting will donate money to the poor instead. Fosterline advises:
"any foster children in your care do not have to fast unless they are over the age of puberty and even then if they are able to do so physically. It is frowned upon to encourage young children to fast as they are not equipped with the physical stamina and psychological willpower to manage without food and water for such long periods of time."
(fosterline.info, 2022)
Eid al-Fitr (Eid)
The traditions of Eid al-Fitr can vary as Muslims in the UK originate from many different countries, especially when it comes to food, however, some things are universal. Eid is centred around celebrating the end of a month of fasting and spending time with family, friends and people within the community.
Supporting Muslim Foster Children During Ramadan
Most children will be placed with foster carers that are a religious, if not cultural, match. However, if you are not Muslim but are caring for a Muslim child, please ask your, or your child or young person's Social Worker for advice and support to help them participate. Please see below for more information and resources, and remember that:
"Children look forward to Ramadan and Eid because families cook and eat nice foods after opening their fast and gather more, pray more and give gifts of food, clothes and toys on Eid. For young children, it can be an exciting time."
(fosterline.info, 2022)
All it now remains to say is to all our Muslim foster carers, children and staff are Ramadan Mubarak!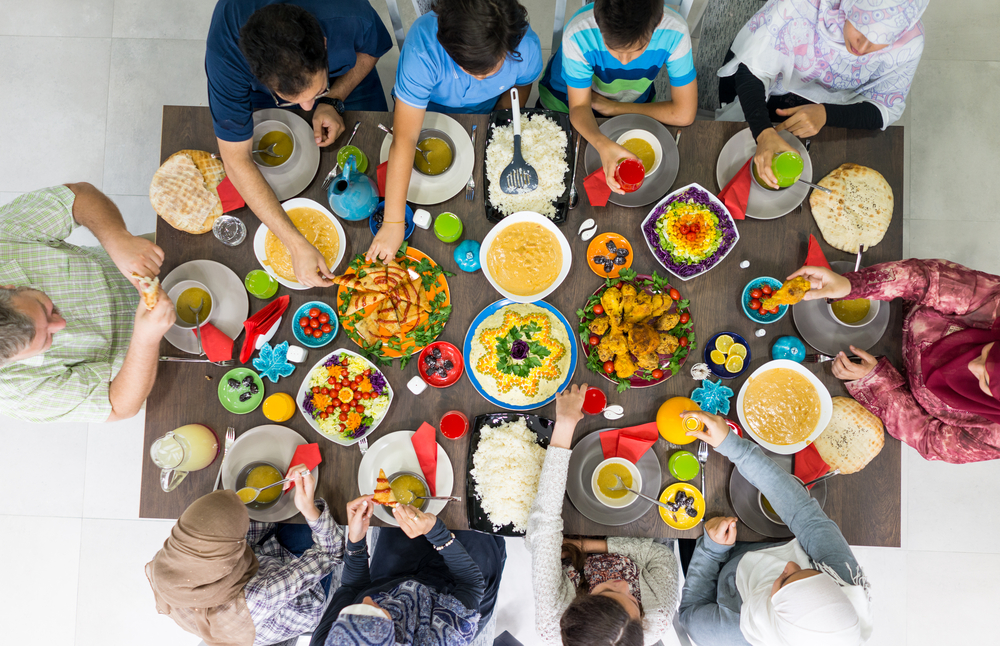 Sources
https://www.fosterline.info/news/supporting-muslim-children-in-care-during-ramadan/ Fosterline – Supporting Muslim children in care during Ramadan
https://www.bbcgoodfood.com/howto/guide/what-is-eid-al-fitr-and-how-is-it-celebrated BBC Good Food – What is Eid al-Fitr and how is it celebrated
Resources
https://www.bbc.co.uk/bitesize/topics/zpdtsbk/articles/zjc2bdm  BBC Bitesize – What is Ramadan? Information for children
http://www.karimascrafts.com/2013/07/islamic-placemat-and-worksheets-30-days.html Karima's Crafts – Ramadan craft ideas
https://www.bbcgoodfood.com/recipes/collection/eid-recipes BBC Good Food – Eid Recipes
By Lynsey Dobbs, Senior Recruitment Officer
Comments
comments