Did you watch the recent adaption of Kit de Waal's well-regarded book about a young boy who is trying to navigate being in foster care in the early 1980s (a very different time for fostering and ideas of child-centred practice!)? If you did, wasn't the young actor in the title role, Cole Martin, fantastic!
Whilst for many outside of fostering the topics of a 9-year-old boy coming to understand his dual-heritage identity whilst experiencing institutionalised and everyday racism, with the backdrop of the police brutality and race riots of the time, are for them the dominant discussion points. Whilst these are of course a vital reminder of those difficult times (as well as how far we have come and how far still need to go) I would like to concentrate on a very central part of the story (spoiler alert) – 2 brothers who are separated through no fault of their own.
Whilst care experienced children today may still be separated e.g. if significant risk of harm to one child from a sibling, it is generally aimed for that siblings to remain together in a foster home. Even if children are not able to return home or live with a relative and longer-term care arrangements are to be considered, a home for all siblings together will be sought, and for these important reasons:
Connection/Attachment – Sibling relationships are often the longest-lasting family relationship anyone will experience – spending those early years with siblings and growing up together, sharing a common history and creating memories throughout their lives. The impact of having siblings can affect how a person sees themself and their role in the sibling group such as their position in the family e.g. firstborn.
Support – Siblings that have been removed from an abusive, neglectful or violent home, may feel that their only source of support or sense of security comes from their siblings. Sticking together to protect themselves whilst in an abusive environment provides them with a sense of comfort and belonging. This can continue after moving from the family home into the new and unfamiliar surroundings of a foster home, where they can take comfort that they are together not isolated and alone.
Accepting their Foster Family – Older children taken into the care of their younger siblings can sometimes have a difficult time feeling like they are part of the foster family. Some may need extra support to relinquish the role of primary caregiver if this had become their role in a neglectful family home. Siblings groups in general often have differing needs due to the group dynamics and individual needs of each child. These are all additional dimensions to consider when caring for children who are siblings.
Future Wellbeing – For sibling groups that are in foster care it can be so important and reassuring to know that they will not be apart from their siblings. That they will be with people they love and retain that level of support and connection that only their siblings can bring, has been shown to have an incredibly positive effect including outcomes in later life.
At UK Fostering we are always seeking foster carers that have the time and space for sibling groups.
Time – because each child within the sibling group will have their own needs and requirements, and this needs for foster carers to be able to be available for the individual child
Space – because children may be able to share with a sibling but some need the sanctuary of their own room
If you are interested in providing a safe and support for siblings of a variety of ages (like Leon and Jake!), please get in touch via our chat facility on the website www.ukfostering.org.uk or 0345 222 0518. We would be pleased to discuss further with you 😊
By Lynsey Dobbs, Senior Recruitment Officer
Sources & Resources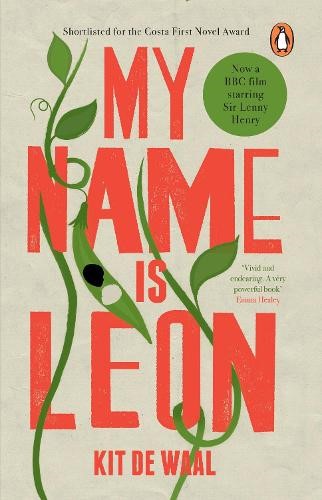 My Name Is Leon by Kit de Waal
Shortlisted for the Desmond Elliott Prize 2017
Shortlisted for the Costa First Novel Award 2017It's 1981, a year of riots and royal weddings. The Dukes of Hazzard is on TV. Curly Wurly's are in the shops. And trying to find a place in it all is nine-year-old Leon. He and his little brother Jake have gone to live with Maureen. They've lost one home, but have they found another? Maureen feeds and looks after them. She has wild red hair and mutters swearwords under her breath when she thinks they can't hear. She claims everything will be okay. But will they ever see their mother again? Who are the couple who secretly visit Jake? Between the street violence and the street parties, Leon must find a way to reunite his family…
Image credit and review by Waterstones.com, 2022 – https://www.waterstones.com/book/my-name-is-leon/kit-de-waal//9780241973387?awc=3787_1655979300_413ae7a0b4fab0c8f8cf8fe51c5695b0&utm_source=259955&utm_medium=affiliate&utm_campaign=Genie+Shopping+CSS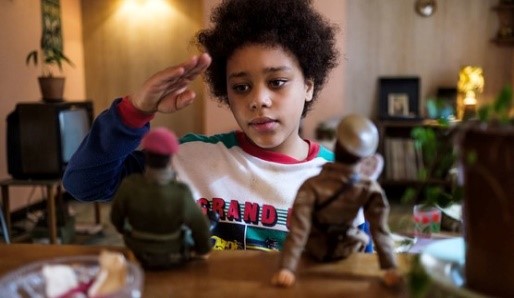 My Name Is Leon – TV movie
Watch the movie based on Kit de Waal's book here https://www.bbc.co.uk/iplayer/episode/m00184br/my-name-is-leon
Image credit https://www.radiotimes.com/movie-guide/b-uda6ll/my-name-is-leon/
Top image credit https://www.bbc.co.uk/mediacentre/2021/first-look-my-name-is-leon
Comments
comments